Cut the Crap, Use DooDooJuice to Eliminate Bathroom Odors
DoodooJuice toilet odor spray
For most people, the thought of using public restrooms is a complete nightmare for various reasons. One of those reasons is, well…going number two.
While you could use a product with a fancy or discreet name to help your fear of letting people know what you did, you can also just use "DooDooJuice."
Yes, it's a real thing and that's really its name.
Created out of South Carolina as a Christmas gift, the spray eventually became a real product.
The toilet odor spray is guaranteed to eliminate offensive bathroom odors with just a few sprays.
Perfect for the home, work, school and travel, DooDooJuice comes in a 2 oz. spray bottle and retails for only $8.99.
The spray comes in an original citrus scent and has enough product to last up to 100 uses.
The DooDooJuice Duo 2-Pack retails for $16.99 while the DooDooJuice Trio is $22.99.
To avoid any embarrassing moments with coworkers or classmates, or anyone else for that matter, simply spray the product into the toilet bowl before you go and no one will know.
For those who love toilet humor, along with the sprays, a DooDooJuice Short-Sleeve Unisex T-Shirt is also available for purchase.
Become an official member of the DooDooJuice Crew with the thick cotton shirt, which retails for $15.
Along with making using the bathroom a less traumatizing experience, the company also donates 50 cents from each bottle sale to "Doo Good" in the community.
The toilet odor sprays provide a lovely citrus scent and can be used by anyone.
Whether purchased for oneself, as a gag gift or as a real gift to someone who needs it, DooDooJuice is sure to get plenty of laughs and uses.
To purchase any of these items and to learn more about the company, drop by www.doodoojuice.com and join their newsletter for deals, contests and more.
Video Slider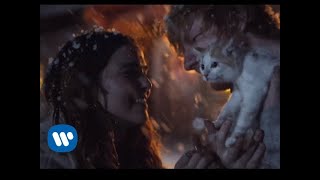 Win Tickets to See Ed Sheeran at the Rose Bowl
Ed Sheeran is back in Los Angeles, and your chance to see him perform is at the Rose Bowl in Pasadena on Saturday, Aug. 18. We are giving away complimentary tickets to the show. For a chance to enter to win, email us at
[email protected]
with "Ed Sheeran" in the subject line and tell us why you would like to go.