Curt Onalfo Named Head Coach of L.A. Galaxy
Curt Onalfo is the new L.A. Galaxy head coach. (Robert Mora/L.A. Galaxy)
After leading L.A. Galaxy II to a 41-20-25 record, three straight playoff berths and the 2015 USL Western Conference Championship over three seasons in the United Soccer League, Curt Onalfo has been named the head coach of the Los Angeles Galaxy club.
"We have full confidence in Curt's leadership, ability and dedication to lead the L.A. Galaxy as our next head coach," says L.A. Galaxy President Chris Klein. "In addition to his experience and knowledge of Major League Soccer as both a player and a coach, Curt has an intimate understanding of the structure and culture of this club and has done a tremendous job with L.A. Galaxy II. We are excited for Curt to further invest in the L.A. Galaxy as we continue to provide him with the support and resources necessary to win MLS Cups."
Before joining the L.A. Galaxy coaching staff in 2011, Onalfo was an assistant coach for the United States Men's National Team, head coach for Sporting Kansas City and the D.C. United. He was made head coach of L.A. Galaxy II in 2014, their inaugural season.
Born in Brazil, Onalfo played for former Galaxy manager Bruce Arena at the University of Virginia. He then played Major League Soccer from 1995 to 1999 for L.A. Galaxy, D.C. United and the San Jose Clash (now Earthquakes).
"I am extremely excited and honored to become head coach of the L.A. Galaxy," says Onalfo. "From my time as a player and a coach here, I know that this is the preeminent soccer club in the United States and I look forward to leading this team going forward. We have put together a fully-realized developmental system for our players and we will continue to be aggressive in signing world-class talent in order to build the most complete roster to compete for MLS Cup titles each season. I am thankful to Mr. Anschutz, Dan Beckerman, Chris Klein and Peter Vagenas for this opportunity. We will begin the process of preparing for the 2017 MLS season immediately."
Video Slider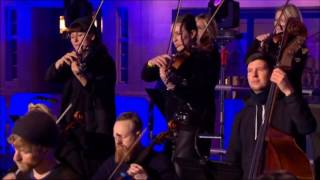 Win Tickets to See Pete Tong at Hollywood Bowl
Pete Tong is back in Los Angeles, and your chance to see him perform is at Hollywood Bowl on Thursday, Nov. 9. We are giving away complimentary tickets to the show. For a chance to enter to win, email us at
[email protected]
with "Pete Tong" in the subject line and tell us why you would like to go.