Crustacean Heaven at the Original Long Beach Lobster Festival
Shellfish goodness at the Original Long Beach Lobster Festival (Nicole Balzano/LOL-LA)
Last Friday evening Rainbow Lagoon Park in Long Beach transformed itself into Lobster heaven with the arrival of the 19th Annual 2015 Original Lobster Festival. The weekend event began last Friday and quickly became the hot spot for lovers of the red crustacean.
The festival included a children's stage, live entertainment, a dance floor and a beach bar. Children ran between rides, games, bounce castles and the dance floor. An energetic '80s cover band rotated with DJs to keep the music diverse and a crowd on the dance floor at almost all times. There were also pop-up shops with clothes and crafts from local artisans and other business owners, perfect for the tourists or the shoppers. The food court was filled with lobster-themed vendors, who served delicious crustacean dishes. There were vegetarian options and a juice bar as well. Oh, it wouldn't be a proper festival without funnel cakes and ice cream!
But what most people were really there for was the pound and a half of fresh Maine lobster. Once you entered, you were guided past massive tanks of boiling water that were cooking the shellfish. It was an impressive site, but also kind of creepy to see them coming out in large quantities from the steaming hot cauldrons. Call me sentimental, but I felt bad for the little sea creatures.
Then suddenly, I was handed a tray with a pound and a half of perfectly cooked lobster, already cracked and ready for me to eat. It came with butter, coleslaw, bread and watermelon slices on the side. Suddenly my brain and tummy insisted I forget about everything except for the feast I had in front of me. I had to oblige. After the damage was done, all that was left was a pile of cracked shellfish pieces, a tiny bit of melted butter and a person in a food coma.
After dinner, we strolled around the lagoon to a grassy area where the moonlight bounced off the waters with a billowy glow. The event wasn't packed to capacity; it wasn't filled with drunken 20-somethings because they were at the bars down on First Street. This fest was a fun little getaway, a cool place for a family/friend day. This was a fun and super delish experience for everyone that came.
This event was on a much smaller scale than other beach lobster festivals, but the community vibe and warm staff made it charming nonetheless. There was also a VIP area that apparently offered a fully stocked bar, valet restroom and a free T-shirt. Sadly the "exclusive to only a few" area that was surrounded by a white picket fence was practically empty the whole night.
All in all, this was a lovely local fest that made my belly happy. I was too full this time around, but still went home craving the lobster balls … next time.
Video Slider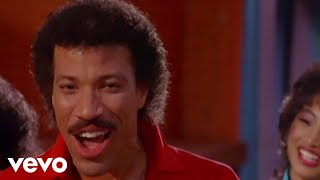 Win Tickets to See Lionel Richie at Hollywood Bowl
Lionel Richie is performing with very special guest Mariah Carey on the All the Hits Tour, and your chance to see them is at the Hollywood Bowl on Monday, July 31.