Croft Alley: A Hidden Treasure in the Melrose District
The Vermicelli Salad with Coconut Dressing at Croft Alley
Croft Alley is a cozy, low-key restaurant situated in the heart of the Melrose District. Here is a unique approach to dining, where the patron feels a wholesome and welcoming vibe right at the front door. The small patio inside, the unassuming front entrance and a friendly staff make for a perfect spot to go to for brunch, lunch or one of those impromptu early dinners.
The menu is very simple, you know what you want after only glancing at it for a few seconds. With so many restaurants nowadays experimenting with God knows what ingredients and produce, it's refreshing to look at a menu and know what you want off the bat.
For starters, I recommend the house-made yogurt or a scramble with fresh avocado. Other mouth-watering dishes, like the Vermicelli Salad with Coconut Dressing and the Prosciutto and Fontina Grilled Cheese are worth sampling. For dessert, the Banana Bread or Triple Chocolate Truffle Cookies are an exquisite way to end the meal. Couple these dishes with an Arnold Palmer or Honey Ginger Lemonade, and you're looking at a perfect meal.
At Croft Alley, the staff is incredibly friendly and, most important, attentive. This is missing in a lot of restaurants in Los Angeles today. It's baffling to me that customer service has taken a dive for the worse, but all you can expect from the crew running Croft Alley, is a wholesome, welcoming attitude – right from your first step through the door. During peak lunch hours, it can get busy, nevertheless, visitors are never ignored, and you'll definitely find a perfect table.
Croft Alley opened in 2014 and since then has seen tremendous growth and success. In just a year, they've developed a loyal clientele within the neighborhood, but still embrace newcomers all the same.
The restaurant has also started a wonderful Saturday and Sunday brunch menu, which includes Shashuka, Waffles Foster and a Breakfast Sandwich. There are also special menu items like the Chicken Roulade with Ginger-Nuoc Mam, Seasonal Salmon with Yuzu-Jalapeño Sauce and Fall Vegetables with Cucumber-Mint Raita.
Croft Alley has also added a retail department, offering signature items like Homemade Yogurt with Chlorophyll, their famous Triple Chocolate Truffle cookies, an organic Strawberry & Peach Jam and Banana Bread made by G. Robins. You can buy all of these items at Croft Alley and soon at select cafés across the country.
There's nothing better than a new, exclusive spot to head to for lunch – and there's nothing posh or arrogant about Croft Alley. Instead of all that, the attention to detail in their dishes, and in their service, is something to be noted and experienced.
The menu prices won't break the piggy bank either. If you aren't starving, the sides and add-ons hit the spot just right. Complement their smaller dishes with a delicious coconut soda or a healthy brain-boost shot, and you're set.
Croft Alley is open daily from 10 a.m. until 5 p.m. Croft Alley is located at 8428 Melrose Place, Los Angeles. For more information, visit croftalley.com.
Video Slider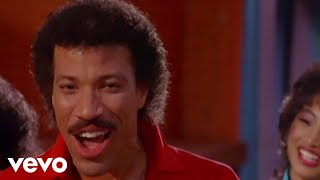 Win Tickets to See Lionel Richie at Hollywood Bowl
Lionel Richie is performing with very special guest Mariah Carey on the All the Hits Tour, and your chance to see them is at the Hollywood Bowl on Monday, July 31.