Cozy Cocoon: As Cute As It Gets
The Tassels & Bows set from Cozy Cocoon
When the name of a company is as sweet as its baby products, you can rest assured you'll get wrapped in and fall in love. Cozy Cocoon is the first to create a one-piece stretch-on swaddle with no ties, snaps, buttons or straps meant to make swaddling easy for parents of newborns.
Founded by Patricia DeLisa, a mother and aunt of 27 nieces and nephews, who came up with the idea that would calm the babies. It was the beginning of the first cotton-lycra one-seam stretch-on Cocoon.
The age-old practice of using swaddling for infants is believed to make them feel safe and warm while tightly wrapped in a blanket or cloth, in a sense, recreating the feeling of being in the womb. From day one, the concept for Cozy Cocoon was to create an item that was not only comfortable but also simple and easy to use, stylish and most importantly, functional for parents and their little ones.
The staff consists of people of all ages working hard to produce innovative items. The brand creates local jobs, sources local fabric and trims, and buys local equipment and machines.
Designed in various colors, prints and designs, there is a cuddly cocoon for any baby. From lovely heart prints to adorable teddy bears and even sassy raccoons, these swaddles make the perfect gift for any expectant mother.
Cocoon sets are available in the following categories: dress up, everyday, fun and originals. Each unique and beautiful design is picture perfect for bringing baby home from the hospital or for newborn photoshoots.
Ranging from prices as low as $29.95 to $129.00, there is a Cozy Cocoon available for anyone's spending budget. While they may be pricey, the quality and durability makes them worth every penny.
One set in particular that will make your heart grow 10 sizes bigger is the Tassels & Bows set. The swaddle features a style that has a flip-down pocket, making diaper access easy.
The all-white fabric features beautiful pink bows with lighter baby-pink polka dots, which make for extra pizazz. Made of 95-percent cotton and 5-percent spandex, it's machine washable in cool water and tumble dry.
It retails for $49.95 and is available in sizes 0-3 months and 3-6 months. Shipping is offered worldwide with free domestic shipping. Gift wrapping options are available as well.
To view all of the products, visit cozycocoon.com. You can also subscribe to their newsletter to stay up to date with the company.
Video Slider
Win Tickets to See L Festival at Pico Rivera Sports Arena
L Festival is taking place in the L.A. area, and your chance to see it Pico Rivera Sports Arena on Saturday, March 18 and Sunday, March 19.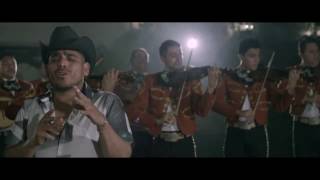 Win Tickets to See Espinoza Paz Friday, March 10 at Dolby Theatre
Espinoza Paz is back in Los Angeles, and here is your chance to see him perform live at the Dolby Theatre in Hollywood on Friday, March 10.