The Conga Room Boasts Strong Schedule of Acts for Early 2014
Reggaeton singer Ivy Queen performing at The Conga Room in February of 2013. (Conga Room)
"http://lol-la.com/wp-content/uploads/2019/04/bunbury-banner.jpg" alt="disney on ice banner">
"http://lol-la.com/wp-content/uploads/2019/04/7.png" alt="disney on ice banner">
"http://lol-la.com/wp-content/uploads/2019/04/disney-on-ice-banner.jpg" alt="disney on ice banner">
Acclaimed for bringing super star artists of all genres to Los Angeles, The Conga Room is a truly an international venue in the heart of downtown Los Angeles and has become a prime spot for tastemakers and all audiences looking to experience the best talent in Hollywood and LA.
And early 2014 is already looking darn good. The Conga Room hosts Los Tucanes de Tijuana on Thursday, January 16, Jerry Rivera Thursday, February 6, Ivy Queen Thursday, February 13 and El Conjunto Sabrosura Thursday, February 20.
Los Tucanes de Tijuana are GRAMMY® award-winning norteño/corrido superstars that sport a career well over 20 years. The group will premiere their new single titled "Soy Parrandero" from their forthcoming album Corridos Time – Pinta de Magnate, Session One (Universal Music Latino/Fonovisa Records). Tickets start at $45.
Jerry Rivera, a legendary Puerto Rican crooner and GRAMMY® winner, brings his signature sound of "Salsa Romantica." With his romantic tropical salsa rhythm, he'll present an unforgettable set ranging from his greatest hits to his most recent recordings from a discography of 15 studio albums that have made audiences get up and dance in the United States, Latin America and Europe. He has 19 Gold and Platinum albums, 17 of which are #1 seller, and over 44 songs that have reached the top of the Billboard music charts. Tickets start at $35.
Ivy Queen, known as "The Queen of Reggaeton," is a multi Gold and Platinum album winner and Latin super star. Her hit songs "Cuéntale" (Tell her), "Te He Querido, Te He Llorado," (I have Loved you, I have cried for you) will most definitely be a part of her showcase. or more than a decade, Ivy Queen has reigned as the woman who has transcended in a male-dominant musical genre, enriching the soundscape of Latin music and becoming the epitome of the female reggaeton sound. Tickets start at $35.
El Conjunto Sabrosura, an the adrenaline-filled tropical salsa sound, is set to make their LA debut. They're comprised of ten talented musicians and Cuban singer Mayte Perez, whose clear and powerful voice and delivery style can only be compared to that of the "Queen of Salsa" Celia Cruz, all under the musical direction of its founder Ihosvany Negret. El Conjunto Sabrosura brings a great combination of a very aggressive percussion rhythms combined with a powerful and catchy melodies of the brass section which characterize the Cuban Son, this explosive combination will delight LA well into the evening. Tickets start at $20.
The world famous Conga Room is a nightclub and concert venue located at L.A. LIVE, the downtown entertainment district across the Staples Center and the Nokia Theatre, featuring authentic Latin-style tapas cuisine, a broadcast control room and 1,000-person capacity. Performances have included the Gypsy Kings, Alejandro Fernandez, Black Eyed Peas, and Prince. Founded by real estate entrepreneur Brad Gluckstein, The World Famous Conga Room is co-owned by will I am, Jimmy Smits, Jennifer Lopez, Paul Rodriguez, Amaury Nolasco, Sheila E., and NBA stars Baron Davis and Trevor Ariza.
The Conga Room is located at 800 West Olympic Boulevard, Los Angeles, 90015. For more information, visit www.congaroom.com.
Video Slider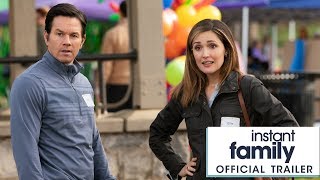 Win a Blu-ray + DVD + Digital Copy of Instant Family
Everyone everywhere can now enjoy Instant Family on Digital and on Blu-ray™ Combo Pack, and DVD on March 5 from Paramount Home Media Distribution. For a chance to enter to win at random, please email us at
[email protected]
with "Instant Family\" in the subject line and let us know why you\'d like to win a copy. This contest ends March 25, 2019.
"http://lol-la.com/wp-content/uploads/2019/04/disney-on-ice-banner.jpg" alt="disney on ice banner">
"http://lol-la.com/wp-content/uploads/2019/04/7.png" alt="disney on ice banner">
"http://lol-la.com/wp-content/uploads/2019/04/bunbury-banner.jpg" alt="disney on ice banner">