Come Spring, the Wizarding World of Harry Potter Opens at Universal Studios Hollywood
Potter fans, save April 7, 2016 for the opening of the Wizarding World of Harry Potter at Universal Studios Hollywood.
The countdown in ON!
It's official: The Wizarding World of Harry Potter will open at Universal Studios Hollywood on Thursday, April 7, 2016. Potter fans and Muggles alike have been eagerly anticipating the arrival of the West Coast incarnation of the hit theme park expansion that has been drawing fans to Florida. West Coasters no longer have to wait, we're getting our own slice of Hogwarts in the towering castle on the Universal Studios hill, which was illuminated last night to signal this morning's news.
Today we woke to a very magical announcement with Evanna Lynch, our cinematic Luna Lovegood, and Alan Gilmore, the Harry Potter films' art director, to reveal the date of the theme park expansion opening. It was amazing to see Luna Lovegood illuminate the place!
The land inspired by the world that author J.K. Rowling created that was filled with beloved characters and realms brought to life in the Warner Brothers pictures is five years in the making and will bring fans to the place they've always wanted to visit. Down to the detail, you'll find yourself in Diagon Alley and Hogwarts. The whimsical look is going to be rendered to reality through everything from the snowcapped roofs to the cobblestone streets.
No floo powder or portkey is required, the Wizarding World of Harry Potter will transport guests of all ages to the very places they read about in the books or saw on the big screen growing up. You enter an archway to Hogsmeade onto the bustling streets of the local village, go into Hog's Head Pub for some Butterbeer, eat dinner at the Three Broomsticks and check out the land's signature rides Harry Potter and the Forbidden Journey and the family outdoor coaster, Flight of the Hippogriff.
The Diagon Alley shop section offers authentic retail stores with items from the world of the films. You are able to visit Honeydukes, Ollivanders, Owl Post, Zonko's Joke Shop, Wiseacre's Wizarding Equipment, Dervish and Banges, Gladrags Wizardwear and Filch's Emporium of Confiscated Goods. All of these places are going to have authentic merch like wands, robes and official collectibles that you will not be able to get anywhere else.
The Wizarding World of Harry Potter opens April 7, 2016. For more information and the latest news, visit universalstudioshollywood.com/harrypotter/?hpemailsignup=true.
Video Slider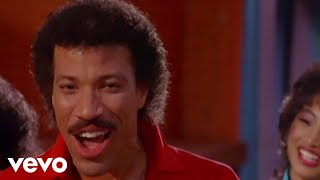 Win Tickets to See Lionel Richie at Hollywood Bowl
Lionel Richie is performing with very special guest Mariah Carey on the All the Hits Tour, and your chance to see them is at the Hollywood Bowl on Monday, July 31.