Clippers Acquire Lance Stephenson from Hornets
Lance Stephenson (Courtesy Photo)
The Los Angeles Clippers announced today the team has acquired guard/forward Lance Stephenson from the Charlotte Hornets in exchange for forward Matt Barnes and center Spencer Hawes.
Stephenson, 24, appeared in 61 games (25 starts) last season for Charlotte, averaging 8.2 points, 4.5 rebounds and 3.9 assists in 25.8 minutes. He spent four seasons in Indiana before signing with the Hornets prior to the 2014-15 season. His best statistical season came in 2013-14 when he averaged 13.8 points, 7.2 rebounds and 4.6 assists over 78 games (all starts) for the Pacers. Stephenson appeared in 42 postseason games (38 starts) for Indiana, averaging 10.6 points, 6.5 rebounds and 3.4 assists in 33.1 minutes.
Originally drafted by the Pacers with the 40th overall pick in the 2010 NBA Draft out of the University of Cincinnati, Stephenson averaged 12.3 points and 5.4 rebounds for the Bearcats in 34 games (32 starts) in his only collegiate season.
A native of Brooklyn, NY, the 6'5" guard/forward helped his high school team win city basketball championships in all four years of high school, and is still New York State's all-time leading scorer in high school basketball.
Barnes, 35, averaged 10.1 points and 4.0 rebounds in 76 games (74 starts) for L.A. last season. The UCLA product spent three seasons with the Clippers. He has career NBA averages of 8.1 points and 4.5 rebounds in 779 games (296 starts).
Originally signed by the Clippers in July 2014, Hawes, 27, spent one season in Los Angeles. In 73 games (15 starts), he averaged 5.8 points and 3.5 rebounds in 17.5 minutes. The former University of Washington stand-out owns career NBA averages of 9.2 points and 6.0 rebounds in 573 games (361 starts).
Video Slider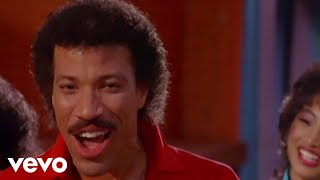 Win Tickets to See Lionel Richie at Hollywood Bowl
Lionel Richie is performing with very special guest Mariah Carey on the All the Hits Tour, and your chance to see them is at the Hollywood Bowl on Monday, July 31.