Cinderella's Gone Wild in the Highly Anticipated Play "La Semesienta" Starring Niurka Marcos
Niurka Marcos (center) stars in "La Semesienta."
If you have never heard of "La Semesienta," you're in for a naughty treat. It's Mexico's cleverly written and risky adaptation of the world's longest running love story "Cinderella."
The racy stage play is both witty and artistic and has garnered great critical acclaim with many considering it Niurka Marcos' best onstage performance to date. Critics can't stop raving about her brilliant comedic timing, but the play has also had its detractors with some calling the adaptation controversial as it features the much loved and virtuous character of Cinderella nude for a vast majority of the play.
Yet the nudity is not gratuitous and is a necessary plot point within the context of the story given that in this adaptation the Prince is instead searching for his love by way of her misplaced brassiere rather than her forgotten shoe. This choice is what makes the play captivating and hilarious. It is indeed a must-see performance and a once-in-a-lifetime opportunity to be part of comedic history.
"La Semesienta" is finally making its way to theaters across California in the following cities: TBA
"La Semesienta" is pure passion and one hilarious ride down the storybook pages of a princess gone wild. If you have a chance to catch it, don't miss it!
For more information, visit lasemesienta.com.
Video Slider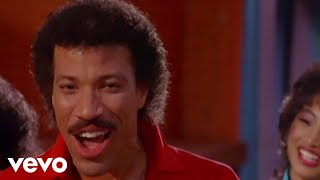 Win Tickets to See Lionel Richie at Hollywood Bowl
Lionel Richie is performing with very special guest Mariah Carey on the All the Hits Tour, and your chance to see them is at the Hollywood Bowl on Monday, July 31.