Cinco Cinco Festival Announced
Caifanes headline Cinco Cinco Festival on Saturday, May 5, 2018 at StubHub Center in Carson, Calif. (Courtesy photo)
Goldenvoice, the creators of Coachella Valley Music & Arts Festival and Stagecoach Country Music Festival have put together an epic Cinco de Mayo celebration this year.
Presented by Goldenvoice and Bobby Dee, Cinco Cinco Festival will take place at the Stub Hub Center on May 5 (obviously).
More than just a concert, the event is a celebration of legendary Latin bands and Mexican culture.
Now more than ever, it's important to stay united and what better way to do that than with an amazing show filled with an immense amount of talented artists?
The show is additionally important as it marks the first time in over 20 years that the legendary Mexican bands Caifanes and Maldita Vecindad share a stage in Los Angeles.
Formed in 1987, Caifanes helped pave the way for Spanish rock bands.
Maldita Vecindad are best known for their songs of social injustice and messages of peace. As one of the most prominent bands in Mexico, they're widely recognized for their stage presence as well.
Not to be forgotten, the rest of the line up is just as intense and exciting.
From Venice Beach's iconic Suicidal Tendencies, Tijuana No!, Víctimas Del Dr. Cerebro, Miguel Mateos, Kinky, Los Blenders and Los Potrillos Mariachi band, show-goers will be set with amazing music all night long.
Tickets go on sale Friday, March 2 at 10 a.m. at www.axs.com and start at $49.95 (plus service fees).
Purchase your tickets fast before they sell out, the Cinco Cinco Festival is one you won't want to miss.
For one night only, you'll get to see an array of amazing Latin rock bands take the stage and play some of their greatest hits.
Whether you're a fan of alternative rock, ska, punk or electro, you're sure to find at least one band that will capture your ears and probably heart a well.
Video Slider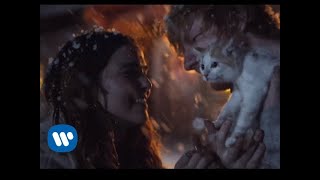 Win Tickets to See Ed Sheeran at the Rose Bowl
Ed Sheeran is back in Los Angeles, and your chance to see him perform is at the Rose Bowl in Pasadena on Saturday, Aug. 18. We are giving away complimentary tickets to the show. For a chance to enter to win, email us at
[email protected]
with "Ed Sheeran" in the subject line and tell us why you would like to go.