Chemistry Pivotal for Moonalice Over the Years
Throughout their musical career, Moonalice's strong bond among the band members has been integral.
"It's all about chemistry," says rhythm and lead guitarist, vocalist and bassist Roger McNamee. "By definition, people in a band are all different."
"The chemistry thing is very natural. It's worked out very well for us," he adds. "We've been very lucky, you know. Everybody in our band has survived a lot of ups and downs in the music business, and we're all just very lucky to be here. So that chemistry thing, it works very well for us."
The psychedelic, roots-rock band has been constantly touring since 2007 and on Sunday, May 25, they perform at The Mint in Los Angeles.
"Our musical style comes from the San Francisco hippie sound of the 1960s overlaid with the kind of vibe from Bob Dylan and the Beatles. We write a lot of our own songs," says McNamee while describing the group's music.
He also states that people who are fans of cannabis are also fans of Moonalice.
"[Our shows are] just a fun time," he adds.
The 7-year-old band is currently on tour in SoCal, but they also perform twice at BottleRock Napa Valley Festival in Napa, Calif, May 30 and 31.
"This is an amazing year for us," says McNamee. "It's been really, really fun. Lots more tickets being sold, lots more people being there – people traveling from bigger distances just to come see us. [There's a] lot of joy in the room."
Moonalice performs about 100 shows per year, according to McNamee.
The Moonalice quartet is comprised of McNamee (Guff, the Engineers, Random Axes, Flying Other Brothers); Pete Sears (Sam Gopal Dream, Rod Stewart, original Jefferson Starship, Hot Tuna, John Lee Hooker) on keyboards, bass, vocals; Barry Sless (Phil Lesh & Friends, David Nelson Band, Kingfish, Cowboy Jazz) on lead guitar, pedal steel guitar, bass; and John Molo (Bruce Hornsby & the Range, John Fogerty, Phil Lesh & friends, the Other Ones) on drums.
"Playing in a rock 'n' roll band is a great privilege," says McNamee, who is also a businessman. "Playing in a rock 'n' roll band that people like is really fun."
McNamee went on to mention that Los Angeles is like a home for them.
"L.A.'s become a really great market for us," he says. "It's one of those places where we feel we are at home. We are from the Bay area, but we fit into this community very well. And it makes [the shows] a lot more fun."
Moonalice is deeply connected to San Francisco's posters artist scene. As a consequence, they give out one brand new poster at every single show they play.
"The people that come to the show get that night's poster … and they're all amazing pieces of art," tells McNamee.
Another interesting thing about Moonalice is that they broadcast each of their shows for free on their website. Shortly after their set, the show is available for viewing.
It's been well noted that Moonalice's music inspires many things, among them dancing and other acts of self-expression. Their hit singl,e "It's 4:20 Somewhere," which has been downloaded over 4.6 million times, is a prime example of that.
The lyrics of the song are self-explanatory. McNamee says that the lyrics perhaps have attributed to the track downloads, since a lot of people can connect with the concept of 4:20.
After all, "It's 4:20 somewhere. Might as well be here."
Video Slider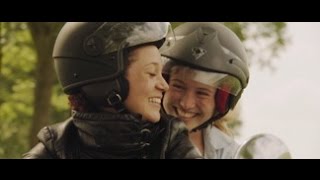 Review: Nuanced Performances Under the Sure Hand of Director Colette Bothof Make Summer Shine
Proposing a riveting context framework of ambiguous spirituality and nascent digitalization, noted Dutch auteur Colette Bothof's second feature, Summer, earmarks charming character dramedy with wide-arching societal screeds that cut to the heart of the contemporary zeitgeist. Despite this lofty thesis, there remains a warm, emotional core to this contained tale of an introverted young girl coming into her own during that most transformative of seasons.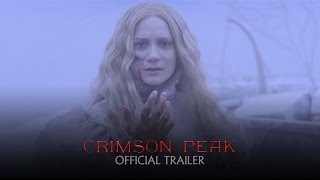 Win Passes to a Screening of Crimson Peak
Crimson Peak stars Mia Wasikowska, Jessica Chastain, Tom Hiddleston, Charlie Hunnam and Jim Beaver and is directed by Guillermo del Toro.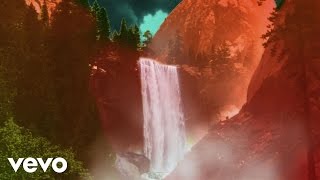 Win Tickets to See My Morning Jacket at the Shrine Auditorium
My Morning Jacket is back in L.A. and now is your chance to go at the Shrine Auditorium in Los Angeles: Tuesday, October 13th.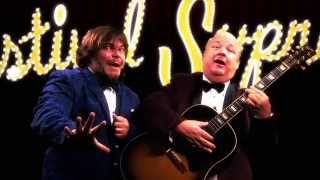 10 Things to Do Around L.A. This Weekend: Oct. 9-11, 2015
Cap off your weekend at Funny or Die's Oddball Comedy and Curiosity Festival with Amy Schumer and many other comedians.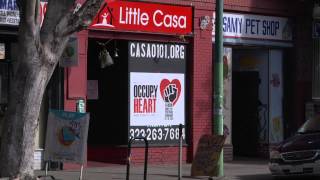 Review: An Essential Documentary for Angelenos, East LA Interchange
Boyle Heights in East Los Angeles is now a predominantly Mexican-American community known for a high crime rate, yet the history of the neighborhood is not a static one. The neighborhood that now boasts a community that is over 90-percent Latino was once one of the most diverse neighborhoods in Los Angeles, with sizable Jewish, Asian and African-American populations before changes in the laws and post-war development caused a shift in the population to what it is today. The documentary East LA Interchange chronicles the history of this neighborhood, telling the stories of those who lived there decades ago as well as those who make up the current community.
Knock Knock Turns Fantasies into Nightmares
Izzo and de Armas recorded a brief video encouraging fans to check out Knock Knock.