Check-Mate! New Zealand Based Composer Debuts in Tinseltown
New Zealand native and rising film composer, Dana Lund is breaking global terrain with The Dark Horse, the heartwarming score for true story of a about chess and the game of life.' Her first feature film shone at the New Zealand Film and TV Awards – the equivalent of the U.S. Oscars – taking home multiple awards including Best Score. With the arrival of the film Hollywood welcomes Lund as the newest player in the composing world and a rising talent to look out for.
Based on a powerful true story, The Dark Horse is the uplifting portrait of a man searching for the courage to lead, despite his struggles with mental illness. The film features a stunning, award-winning performance by Cliff Curtis (Whale Rider, Blow, "Fear the Walking Dead") as Genesis "Gen" Potini, a brilliant but troubled New Zealand chess champion who finds purpose by teaching underprivileged children about the rules of chess and life.
Living Out Loud: Was your aim always to be a composer?
Dana Lund: No, although I started to learn piano at the age of 6 and began composing music at that age, I never imagined I could compose for a career. I actually went to university to study business and received a Bachelors in Commerce in Economics and Finance. After graduating university, I worked in finance for 2 years but always felt quite restricted and would find myself daydreaming about playing the piano and writing music. I would get up early every morning before work to practice piano and work on my compositions and at the end of the day I would race home to get back to my piano. After 2 years of working in business I decided to quit my job and travelled to Madagascar to do some volunteer work for a few months. While in Madagascar I missed my piano and music constantly but did not miss working in finance. That was probably the biggest turning point for me; realizing what was actually important to me. I then moved to Los Angeles and began studying music with a focus on composition and piano performance. It was the best decision I ever made.
LOL: What was it that attracted you to this particular project?
DL: I met James, the writer and director of The Dark Horse, in LA and was initially just asked for my feedback on the 1st draft of the script. I immediately fell in love with the story, as it was incredibly powerful and inspiring. Once James began writing the second draft of the script, he requested a CD of my music, which he apparently played on repeat for hours at a time. He felt that my music had the right tone for the film, which helped him to get into a good writing zone with the script. It wasn't until a few years later once the project was in development that he asked me to score the film. I was absolutely thrilled!
LOL: What was the highlight of this film for you and why?
DL: The first highlight was probably placing the music pieces to the footage and seeing it all come together. The second highlight came much later once the film was released in New Zealand theatres. I went along to a number of screenings where we held Q&A's. I was overwhelmed by the audiences positive reactions. Many of them were in tears as they had been so touched by the story and the overall experience of the film. The film is now being taught in schools all over New Zealand and we are still hearing stories of how the film has positively changed many students' lives.
LOL: How did you prepare for this film?
DL: The director gave me an idea of what tone and mood he was going for with the film before it had been shot. I was very familiar with the script but there was no footage to work with at the beginning, so I just started exploring different sounds and ideas. I knew that the director was keen to have a lot of atmospheric drones so I was exploring a lot of those. I also started off writing a number of simple piano pieces in an attempt to capture the tone/mood. Over time the palette of sounds was formed that felt right for the film and from there we just continued to get more and more specific.
LOL: What was the most difficult part of the film?
DL: One challenge I experienced was learning to play the cello for the film. I always loved the cello and wanted to explore it for this score. I got a cello and began experimenting with some different melodies and atmospheric drone sounds, which I then incorporated into the film. I initially intended to only use the cello as a composing tool but ended up performing some of the compositions myself.
Another challenge was last minute changes to the compositions. For instance, the final composition that plays during the credits of the film was changed right before picture lock. Originally we had a different piece of music placed at the end of the film but a couple of days before the picture was locked, the director called me from Wellington to say that he changed his mind and wanted a cello piece instead. He specifically wanted a cello piece I had given him earlier, however this cello piece was only 30 seconds long and was just a sample. It required much more elaboration and I needed to get into the recording studio that night in order for them to slot the piece in time before the picture was locked. I remember having extremely sore hands by the end of that night, but it was well worth it!
Also, being a first time composer, I didn't know whether or not the audience would welcome my music. My aim was to do justice for Gen's story and the director's vision. So to win the award at the New Zealand Film Awards was very gratifying.
LOL: Why do you think it was so successful in New Zealand and do you expect a similar reaction in the US?
DL: I think people could relate to the universal themes in the film, of finding optimism and hope in tough environments and situations, of aspiring to be more than society tells you can be. I also just think it's a very gripping film; it keeps people on the edge of their seat, but with genuine humor sprinkled throughout. There's a lot for an audience to get out of the film. It also offers a very strong insight into aspects of Maori culture, which I think is very relevant and important in New Zealand.
I think the film will be successful in the US because of the universal themes. It deals with issues almost anyone can connect to. The Dark Horse has already proven to resonate with people all over the world and has won numerous festivals, including the Rotterdam Film Festival and U.S. festivals (Seattle Film Festival and San Francisco Film Festival).
LOL: When you first worked on this film did you know it would be such a success?
DL: No, I did not – it was a small budget film made in a small country. I knew that it would have a lot of potential but did not expect it to travel so far!
LOL: Do you feel that being a female in a male dominated world works for or against you?
DL: It's hard to say. I can't say it's anything I've experienced positively or negatively so far. I would imagine hopefully your work is able to speak for you. It's a competitive world out there whether you're male or female, so I think ultimately you just have to focus on your craft and do your best work.
LOL: What new projects are you working on?
DL: I am currently working on a NZ/US film, which focuses on a symphony composed during the Siege of Leningrad (Shostakovich's Seventh Symphony). The film is set in WWII and is about the actual performance of the symphony during the Siege. I have been searching for intriguing parts in the symphony and arranging them on the piano, intending for these excerpts to be used as part of the score in the film. It's very exciting material, I'm thoroughly enjoying working on it.
To see what Dana is currently working on, visit www.danalundcomposer.com
Video Slider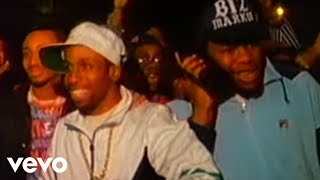 Win Tickets to See I Love The 90's at the Microsoft Theater
I Love The 90's has an upcoming show in L.A. and now is your chance to go at the Microsoft Theater in Los Angeles: Saturday, March 5th. We are giving away tickets to the show. Subscribe to our mailing list!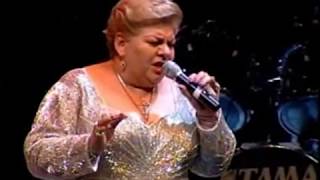 Win Tickets to See Paquita la del Barrio at the Microsoft Theater
Paquita la del Barrio has an upcoming show in L.A. and now is your chance to go at the Microsoft Theater in Los Angeles: Saturday, February 27th. We are giving away tickets to the show. Subscribe to our mailing list!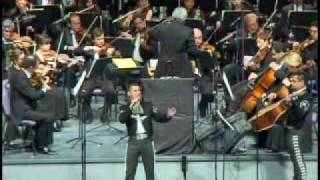 Win Tickets to See Mariachi Vargas De Tecalitlan at the City National Grove of Anaheim
Mariachi Vargas De Tecalitlan has an upcoming show in L.A. and now is your chance to go at the City National Grove of Anaheim in Anaheim: Friday, February 12th. We are giving away tickets to the show. Subscribe to our mailing list!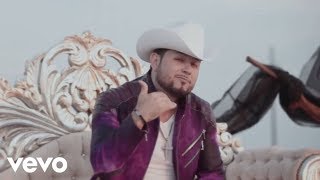 Win Tickets to See Roberto Tapia at the Microsoft Theater
Roberto Tapia has an upcoming show in L.A. and now is your chance to go at the Microsoft Theater in Los Angeles: Saturday, February 6th. We are giving away tickets to the show. Subscribe to our mailing list!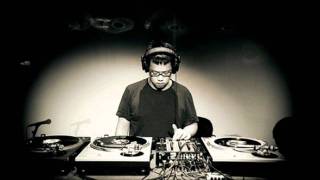 Win Tickets to See Kid Koala at Royce Hall
Kid Koala has an upcoming show in L.A. and now is your chance to go at Royce Hall in Los Angeles: Friday, January 29th. We are giving away tickets to the show.