Chaya Downtown Hosts "MasterChef" Viewing Party with Dishes from Restaurant Takeover Episode
Chaya Downtown served as a beautiful backdrop for "MasterChef"'s Restaurant Takeover episode. (Fox)
The much-anticipated Restaurant Takeover episode of Fox's "MasterChef" aired last night, and the backdrop was Chaya Downtown in the heart of downtown Los Angeles. Gordon Ramsay and the season's remaining contestants took charge of Chaya's kitchen for an intense face-off to recreate some of the restaurant's signature dishes, like the iconic tuna tartare. To celebrate this eventful evening, Chaya Downtown hosted a viewing party for the show's fans to taste their palatable menu items that were featured on the "MasterChef" episode.
I arrived a busy Chaya Downtown Wednesday evening as "MasterChef" fans and regulars of the restaurant made their way to their seats for this special event. I was greeted with friendly smiles from an accommodating staff, who assured me that I was in store for a great food experience; that was exactly what I got.
The atmosphere in the restaurant was not intimidating or pretentious whatsoever. The décor was lit with single candles on each table, which created a simple and intimate ambiance throughout the room. A colorful plastic chandelier created by British artist Stuart Haygarth was displayed in the center of the room for guests to gaze at over the course of the evening. The outside patio where guests could enjoy the warm summer evening was inviting as well.
A special "MasterChef" menu was laid out for guests to try dishes that were from the episode. I decided to have the "Tasting Bento" with four different compartments that featured tuna tartare, American Wagyu risotto, miso white sea bass and a peppered venison loin. I also indulged in their featured signature drink, the "Yes Chef" cocktail, that was prepared with Chaya's classic pineapple-infused vodka, lemon and basil.
The presentation of the food was absolutely stunning, and the taste was delectable. The sea bass literally made me drool for more, and it was cooked perfectly. The venison loin had a flavorful kick that combined the venison and pepper flavors together quite well. The risotto was appetizing: The rice was not overcooked, which I really enjoyed because it completely melted in my mouth.
I finished my tasting bento with Chaya's original tuna tartare. If I had to choose one thing to eat for the rest of my life, it would definitely be that dish. The fresh tuna flavors were such a treat, and I absolutely enjoyed it.
During the evening, I actually had the chance to sit down and catch up with Season 6 "MasterChef" top contenders Stephen Lee and Derrick Peltz about their journey on the show. Lee and Peltz were both team captains for Chaya Downtown's restaurant takeover. They agreed that it was one of the most difficult challenges in "MasterChef" history. Team challenges are always difficult. but with Chef Ramsay expediting the food, it made it an even more nerve-racking experience for the contestants.
"I thought Gordon was going to jump over the window and stick that venison in my face," said Lee. "Seriously, he was out there that day."
But aside from the cameras, the two men agreed that it was an inspirational experience for them to work alongside the chef.
"It was inspiring," said Peltz. "Him working with food breathes a fire deep inside [of me], like, 'I want to be able to do that.'"
The two rivals playfully laughed at each other's jokes and also agreed to create a spinoff show together calling it, "Breaking Bread." Before parting ways, I asked about one final piece of advice for future contestants of the show.
"Shut up, and listen definitely," said Peltz.
The "MasterChef" viewing event at Chaya Downtown was a success, and I was glad to be part of it. You can still try menu items from the "MasterChef" viewing party for a limited time (until Sept. 6). I'll be making my way Downtown to get my fix of the appetizing menu items at Chaya. You best believe I will be placing my order for the stunning and flavorful tuna tartare real soon.
"MasterChef" airs on Wednesdays at 8 p.m. on Fox. For more information on Chaya Downtown, visit thechaya.com.
Video Slider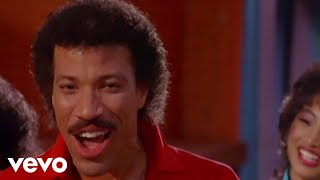 Win Tickets to See Lionel Richie at Hollywood Bowl
Lionel Richie is performing with very special guest Mariah Carey on the All the Hits Tour, and your chance to see them is at the Hollywood Bowl on Monday, July 31.