Celebrate World Water Day with Love Bottle
A portion of profits from Love Bottle will go towards helping those without access to clean water. (Courtesy photo)
Did you know that more than 2 billion people don't have access to clean water? Not only do they lack safe drinking water, as a result their health, livelihoods and education are all at risk.
The company Love Bottle, founded by Minna Yoo, was created with the intent to help with emotional and physical health of bodies and with the ideology to bring love into everything.
Bottles from the brand are fully made in the U.S. and support over five U.S. manufacturers, most of them being small family owned businesses.
With glass made in Crenshaw, PA to the ceramic lids that are handcrafted by artisans in the Chicago area and design artists from all over the country, Love Bottle aims to help universally.
In their quest to help create change and better communities, they are B Corp certified.
Additionally, 5% of each purchase is donated to Global Water, an organization that provides water to those in need.
Stop using plastic water bottles and help the environment by using glass ones instead.
The Love Bottle drinking bottles are crafted of 100% eco-friendly glass and up to 40% recycled glass.
They never contain plastic or BPA so there is no need to worry about harmful chemicals or a residual metallic taste.
With more than 30 designs inspired by nature, words and states, the bottles retail for $25. The ink used for the designs is non-leaded ceramic ink.
Each one features a raised heart design and the words "UR Loved" at the bottom of the bottle.
The glass is scratch resistant and dishwasher safe.
World Water Day is March 22nd and there couldn't be a better time to purchase from Love Bottle.
Help raise awareness and contribute to a company that helps others all while also helping the environment.
Bottles and various accessories can be purchased at www.lovebottle.com.
Video Slider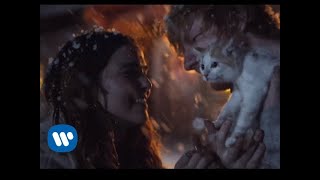 Win Tickets to See Ed Sheeran at the Rose Bowl
Ed Sheeran is back in Los Angeles, and your chance to see him perform is at the Rose Bowl in Pasadena on Saturday, Aug. 18. We are giving away complimentary tickets to the show. For a chance to enter to win, email us at
[email protected]
with "Ed Sheeran" in the subject line and tell us why you would like to go.