Caterina Jewelry Mesmerizes with Their Collections
CJ Silver Charm Necklace Pink Expression
Looking for a beautiful and timeless piece of jewelry? Stop browsing dozens of websites hoping to find the one. Instead, just take a glance at Caterina Jewelry and know you'll find it within minutes.
Innovative and unique design masterpieces are what Caterina Jewelry excels at. They're known best for their highly-celebrated Charm Opener, a groundbreaking device that solved the ever-so annoying task of opening charm bracelets.
Thanks to them, you no longer have to spend 10 minutes trying to clasp your bracelets and cursing the fact that no one is around to help you. We've all been there. With a straightforward design and enchanting pink shade, the Charm Opener retails for $25 and is the perfect gift for anyone who loves to accessorize and doesn't want to deal with the struggle.
Now, along with the opener, Caterina Jewelry has launched the CJ Charm Collection. It features the most amazing .925 sterling-silver pieces of classic jewelry.
One of the exquisite pieces from the collection is the CJ Silver Charm Necklace Pink Expression. The elegant silver charm necklace is versatile and suits any outfit and any occasion.
It dazzles with Swarovski Elements Pink Crystals and features a 1 x .925 Sterling Silver charm bead, 2 x .925 Sterling Silver clip beads and 1 x .925 Sterling Silver chain (15.9-inches x 1/8-inch). The delicate piece retails for $300, and a bracelet for the collection is also available. The inspiration behind the charm was the classic coin and the combination of timeless elements of prestige and elegance.
Another lovely item is the CJ Minimalista Rose Confidence Silver Necklace. Priced at $150, the necklace represents sophistication with a hint of glamour.
With a coin-shaped pendant with Rose Swarovski Crystals and its basic geometric shapes and sleek outlines, the necklace is the epitome of the minimalist trend currently going on. The silver chain measures 15.7-inches x 1/12.5-inches and features an oval clip with the CJ logo.
Visit caterinajewelry.com to pick up your own stunning pieces today. You'll not only find gorgeous bracelets, you'll also find necklaces, earrings and gift sets.
Video Slider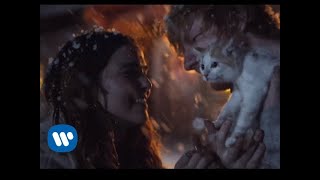 Win Tickets to See Ed Sheeran at the Rose Bowl
Ed Sheeran is back in Los Angeles, and your chance to see him perform is at the Rose Bowl in Pasadena on Saturday, Aug. 18. We are giving away complimentary tickets to the show. For a chance to enter to win, email us at
[email protected]
with "Ed Sheeran" in the subject line and tell us why you would like to go.