Catching Up with Gaby Espino
Watch Gaby Espino host the Billboard Latin Music Awards live on Telemundo April 28.
Venezuelan beauty Gaby Espino is set to host the 2016 Billboard Latin Music Awards in April, and she's doing so for a second straight year.
In addition to hosting and presenting, Espino has launched her own line of lipsticks and has concentrated on motherhood over the past couple of years. Now, as the star of such telenovelas as "Mundo de fieras" and "Más Sabe el Diablo," prepares to host the awards show again, she is also returning to her acting roots in a new Telemundo soap.
The renowned actress, producer, successful entrepreneur, charming presenter and now blogger recently held a media session in West Hollywood to discuss her role in the awards show – which airs April 28 on Telemundo – while also touching base on several other projects. Living Out Loud – Los Angeles was lucky enough to speak with Espino at the conference.
LOL-LA: What does the city of Los Angeles mean to you?
Gaby Espino: It means a lot. The Latin community here is incredible and always gives me lots of support. Every time I'm here, they're behind me 100 percent.
LOL-LA: This April will be the second time you host the Billboard Latin Music Awards. How do you feel about hosting again?
G.E.: I'm very happy and feel honored because it's such a grand responsibility – it's such a large show. It's a live, three-hour long event that will be simultaneously broadcast in several countries. I'm happy to be a part of it again, and I love being able to bring this spectacle to so many people, presenting the most popular artists of today. I think this year's show will be very special, and Billboard will be producing something very different this time around. Billboard Duets will feature artists involved in the show singing duets of songs that they've never sang publicly, tailored specifically for the show.
LOL-LA: You will be hosting with Pedro Fernandez again this year. What's it like working with him?
G.E.: It's great. We get along well and have great chemistry. He's a great professional, and I admire him as an artist and actor. I think people liked what we did last year, I mean, here we are again (laughs).
LOL-LA: What is the preparation like for something like this?
G.E.: Well, I prepare by getting informed as much as I can. Physically, I hit the gym a bit harder and whatnot. In terms of wardrobe, we prepare the styles and the changes, which I believe will be about six. Overall, just great anticipation because it will be a great night.
LOL-LA: You're an actress, producer, entrepreneur, presenter and now a blogger – how do you balance it all?
G.E.: Now that you mention it, it does seem like I'm doing a lot of things (laughs). It's doable. I'm happy to be doing several things because it shows me that in this day and age, a woman can do anything. On top of all that, I'm also a mom, so you kind of have to share yourself with everything you do. I'm proud of what I've been able to do. It's great that now, women can go out there and make their dreams come true through hard work – something that was not as common before. The key is organization and lots of perseverance.
LOL-LA: You will be in Long Beach come March 3-5 for the #WeAllGrow Summit. Discuss this with us.
G.E.: You know, I'm fascinated by YouTube. I come from television, and everything has to be perfect and arranged. Here, it's completely different: It's you. The setting is much more relaxed, and it's all about understanding what it is people want. The younger generations are moving more towards online media. Even sponsors are increasing their advertising online, in social media and sites like YouTube. I'm becoming more involved, and being in the middle of several projects, I get invited to summits and talks, including YouTube.
LOL-LA: Where does the concept for your lip gloss line, Glossy Lipsticks, come from?
G.E.: From the fans. It all comes from that direct communication I've been having with fans by being involved in social media and YouTube. It's all about the women. We launched the lipstick first because it's symbolic – it's something inherently feminine. I chose the names through fan input. I also go by what's trendy as well.
LOL-LA: Can you elaborate on your take on social media?
G.E.: They're crucial for me and have become an enormous part of my life. It helps me keep constant communication with my fans, but really, it's also a way for me to say "thanks." These people have supported me in my endeavors since day one. This career path is not easy, and I'm thankful to say that I've done very well. Sure, I've worked hard every day, but I'm blessed that things have gone well. This is all thanks to the fans, so having social media to reach those fans and engage them is phenomenal. It's also a great tool to do charitable things – help fundraisers, and make things happen. Really, most of my projects I'm developing stem from social media in one way or another.
LOL-LA: What else are you working on right now?
G.E.: I will be in a soap that's still under development, due to start this year via Telemundo. It's time to go back to acting, I've been away from it for two years.
The Billboard Latin Music Awards will air live on Telemundo April 28 from the BankUnited Center in Miami. For more information, visit gabyespino.com.
Edison Millan and Yuri Shimoda contributed to this story.
Video Slider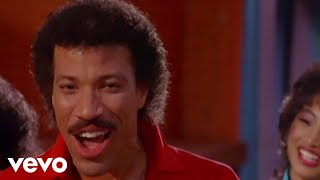 Win Tickets to See Lionel Richie at Hollywood Bowl
Lionel Richie is performing with very special guest Mariah Carey on the All the Hits Tour, and your chance to see them is at the Hollywood Bowl on Monday, July 31.