Cameron Ernst Begins Again with New Album, Steadfast
Singer-songwriter Cameron Ernst definitely belongs on your playlist.
Everyone has the power to tell a story, but only a select few have the talent of not only telling it well, but of also having people actually listen. One of those artists is singer-songwriter Cameron Ernst.
Having recently released his album Steadfast, the "Vagabond" singer proves he 'belongs' on your playlist (Listen to the song, you'll get the pun).
There's definitely something special about the guy. Whether it's his dapper fashion sense, catchy lyrical content, upbeat tunes or charming personality, Ernst is one artist who deserves to have his music heard.
For his inspirations, dream collaboration and more, check out this Q&A with the man himself.
Living Out Loud – Los Angeles: Where does your passion for music come from?
Cameron Ernst: I've never really thought about where my passion for music comes from. I know my passion for songwriting comes from a longing to tell good stories and create catchy and moving melodies that make people not just want to sing along but actually feel something. But I think my passion for music in general is unexplainable. When I hear great music, I am affected – made into a better, more complete person – and I gain a deeper understanding of life. And that feeling is addicting.
LOL-LA: Describe your musical style.
C.E.: I'd say my musical style has definitely shaped itself into indie pop. However, I'm a singer-songwriter at my core. My songs start out simple, just me and a piano. My first two EPs honed in on that. But now I'm having fun with production and different sounds and bringing out the quirkiness and flair that goes beyond the keys (which can even start in the writing process).
LOL-LA: Tell me about the lyrical meaning behind "Vagabond."
C.E.: A vagabond is someone who moves from place to place and never really feels like he or she has a home. For me, this song came out of an experience I had when I was younger, being isolated from my peers when I was picked last in gym class, and how that feeling of being unwanted sticks with you. Although, the beautiful thing about being a vagabond is even though you never asked for the title, you learn to own it and make it work for yourself.
LOL-LA: How do you attain your inspiration for songwriting?
C.E.: Inspiration comes in all forms, but I'm most inspired by real situations in my life. When I experience a strong emotion, I can't help but sit down at the piano and pour it out in my songwriting. I'm also really inspired by great films and music. I'm an artist, and so I definitely FEEL when I experience amazing art, but I don't always express it. It just has to find its way out later in the songwriting process.
LOL-LA: Discuss the process of making your debut album, Steadfast, a reality. Any prominent challenges present themselves?
C.E.: Finding the right producer has been key for me in my past projects, and I knew it would be the most important element to making this album. I had just moved back out to L.A. last year and was on the hunt for a producer I clicked with. I met with several awesome producers, but it never seemed to be the right fit, which started to get a little discouraging. On my last two EPs, it's been when I least expect it that the right person comes into my life. So I knew I just needed to hold out and trust that with time, I would meet the right person.
I met Rob Kolar (frontman of the band He's My Brother, She's My Sister) for a co-write actually where we wrote "Red & Blue" together. I loved the way the song turned out, and the idea of working with him on more songs started becoming a conversation. Those songs as a collection started to form what has become the new album.
LOL-LA: Where do you see yourself in three to five years?
C.E.: It would be such a blessing and dream come true if I was still making new music and collaborating with talented artists who I can learn from and be inspired by. I also dream of having a family – it's always a big question mark of how an artist can blend a "normal" life with the craziness of this career path, but I think it can be done. I'm definitely a dreamer and love to imagine what things are going to look like down the road, but it's also nice to enjoy the moment of where I'm at now. I have so much to be thankful for with this new album!
LOL-LA: Anyone you'd like to work with in the near future with regard to music?
C.E.: I'm a fairly new fan of the band Broods, and I think that would be a fun collaboration – love their sound. One of my all time favorite singer-songwriters is Missy Higgins, and that would be a dream to work with her. Also, dreaming big here: Taylor Swift. I respect her so much as a person, a business woman, a singer-songwriter. She's already an inspiration, but it would be unbelievable to collaborate with her.
LOL-LA: What's on your agenda for the rest of 2015?
C.E.: I'm planning on playing some more shows in some cities close to my heart – will be announcing those hopefully soon. Also, it has become a goal to do a music video to each of these songs on the album. I've got two down, six more to go. So we'll see how many of those I can fit in by the end of 2015.
LOL-LA: Anything else to add or say to your fans?
C.E.: Hope everyone will check out the new album, Steadfast, and my music videos for "Vagabond" & "Red & Blue." I'm really proud of the music and hopeful that people will connect with it on some level. And stay tuned for more exciting things with my music!
Steadfast is currently available. For more information, visit cameronernst.com.
Video Slider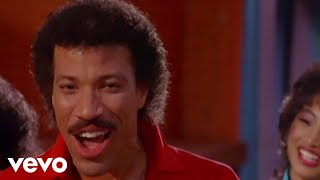 Win Tickets to See Lionel Richie at Hollywood Bowl
Lionel Richie is performing with very special guest Mariah Carey on the All the Hits Tour, and your chance to see them is at the Hollywood Bowl on Monday, July 31.