C.A.S. Handmade Has Got It in the Bag
The Fold Over is C.A.S. Handmade's signature bag.
Sure, diamonds are a girl's best friend, but a purse is a lady's BFF. No fashion accessory is as essential to the every-day existence of a modern woman than her handbag, holding pretty much our entire lives within their precious pockets and compartments. Since they spend so much time strapped to our shoulder or back and grasped in our hands, we want them to be pretty, but we also don't want to fall into major debt by purchasing one bag. C.A.S. Handmade is the perfect balance of high quality, aesthetics and affordability.
Designer Cara DesJardins and CFO/project manager Jason DesJardins decided to take their experience in the textile (Cara) and retail (Jason) industries and establish a company of their own. They established C.A.S. Handmade in Worcester, Mass. in 2013, offering bags that are designed and sewn by Cara and painted by Jason.
Each bag is made from full-grain leather or 100-percent linen and range in styles from ombre clutches (the Linen Clutch $44), hip day bags (Bolsa de Dias $110) and sleek shoulder bags (the Ashley Tote $239) to cute backpacks ($289) and big overnight bags (the Traveler $429). Since each bag is handmade to order, they ship within two to three weeks after you place your order.
Of all the styles, my absolute favorite is the Fold Over ($239), and I'm not alone since it's the C.A.S. Handmade's signature bag. They're currently selling the design's third version, which adds two new interior pockets to the popular bag.
Like all of DesJardin's designs, the Fold Over is classically stylish on the outside with and super functional on the inside. The brass zipper enclosure gives it just the right amount of shine. The bag is big (12-inches x 15-inches x 3-inches), but not ginormous, and the heavy-duty leather handles allow for a sturdy and secure grip (It also comes with a removable/adjustable cross-body strap.). The Fold Over is available in Chili, Ink, Caramel, Sun, Cloud or Black.
In addition to their online shop, C.A.S. Handmade has opened a Studio Store in Worcester, Mass. where you'll not only find C.A.S. Handmade's beautiful bags but products from other New England artisans that range from Red Antler Apothecary soap and handmade bee's wax candles to booze belt buckles from Fran Michaels Studio and pottery from Dave Turano.
For more information, visit cas-handmade.com.
Video Slider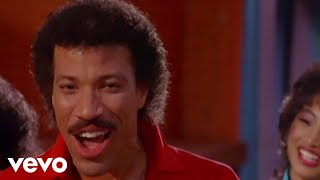 Win Tickets to See Lionel Richie at Hollywood Bowl
Lionel Richie is performing with very special guest Mariah Carey on the All the Hits Tour, and your chance to see them is at the Hollywood Bowl on Monday, July 31.