Buy One, Get One Today on Fall Drink Treats at Coffee Bean & Tea Leaf
Get your fill of pumpkin-flavored fall drinks at Coffee Bean & Tea Leaf.
Check this out for a Halloween treat: Coffee Bean & Tea Leaf is offering buy one get one free on specialty fall pumpkin drinks today. From 2 p.m. to 6 p.m. on Oct. 30, visit your local Coffee Bean & Tea Leaf to partake of the following delicious drinks to share with your friend, loved one or family member.
Pumpkin Latte – We love this take on the classic. Let the iconic pumpkin spice flavor with espresso and milk raise your spirits. Add some whipped cream, and you're set. We reccommend adding chai tea to it to make it a dirty pumpkin chai.
Pumpkin Ice Blended – Not caffeinated, this frozen fave makes you feel like you're sipping on a pumpkin pie slushy! We love having whipped cream on the bottom of the cup, too. Hey if you're splurging, then why not? This one is also great for kids; the most they'll get is a mean sugar rush.
Pumpkin Chai Ice Blended – A personal fave, this drink takes the classic chai tea latte taste and combines it with the pumpkin ice-blended rich goodness. You get a caffeine kick without the bitterness of espresso if that's not your thing but tea is.
Ultimate Pumpkin Ice Blended – This will jack (o'lantern) you up to take on the day. Blended with chocolate covered espresso beans, it takes you to the max when it comes to pumpkin deliciousness.
There is even an assortment of pumpkin pastries to feed your pumpkin addiction.
The Pumpkin Spice Donut from Krispy Creme is a glazed and sugary treat, in case you feel like you can use a bit more sweets. The best treat, however, is the Pumpkin Chocolate Chip Muffin, the spice cake has just the right amount of hints of nutmeg and pumpkin spice embellished with chocolate chips. You've got to try it while you wait in line for your drinks to ring in the fall season.
To find a Coffee Bean & Tea Leaf location near you, visit locations.coffeebean.com.
Video Slider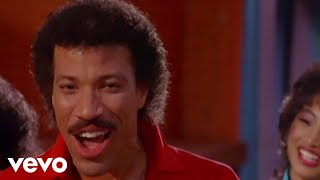 Win Tickets to See Lionel Richie at Hollywood Bowl
Lionel Richie is performing with very special guest Mariah Carey on the All the Hits Tour, and your chance to see them is at the Hollywood Bowl on Monday, July 31.