Bump It Off Makes Household Chores a Breeze
The Bump It Off can help you in the kitchen, while doing laundry, grooming your pet or yourself.
If you're like me and really don't like any chore related to cleaning, then you're always looking for solutions to make household tasks easier and more efficient. People like us are exactly who the Goddess of Gadgets (Lisa Ximenez) had in mind when creating Bump It Off.
The eco-friendly and versatile Bump It Off is a reusable silicone sleeve that has endless cleaning capabilities. One side of the Bump It Off is made of gentle bristles, while the other side is all smooth bumps. You can slide it onto your hand in various positions that allow you to focus your scrubbing might either in your palm or fingertips, depending on the task.
Some ideas for using your Bump It Off around the house include cleaning fruits and vegetables, lifting stubborn stains from clothes and upholstery, as an exfoliator for your skin in the shower and ridding your makeup brushes of bacteria and grime. You can even use the Bump It Off as a grooming tool for your cat or dog. They'll love the massage it provides while keeping their coat smooth.
A single Bump It Off is just $9.99, so you can stock up on a few to have on hand for different tasks. They come in four different colors (blue, green, orange and purple) to allow you to keep each Bump It Off identifiable as to what you're using it for around the house.
For more information, visit goddessofgadgets.com.
Video Slider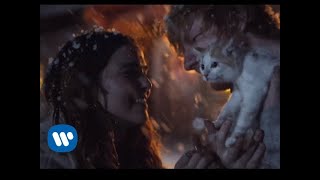 Win Tickets to See Ed Sheeran at the Rose Bowl
Ed Sheeran is back in Los Angeles, and your chance to see him perform is at the Rose Bowl in Pasadena on Saturday, Aug. 18. We are giving away complimentary tickets to the show. For a chance to enter to win, email us at
[email protected]
with "Ed Sheeran" in the subject line and tell us why you would like to go.