Buckle Up with LulaBloc and LulaClip
Let LulaClip lend you a hand in keeping your child safe.
Parents, rejoice, the struggle to buckle your children into their car seats is over. LulaKids is a company focused on relieving some of the daily stress points parents face when securing their child into their car seat.
With products like the LulaBloc and LulaClip, the task is no longer a hassle as both are meant to keep the buckles in place. The LulaClip magnetic car seat clips are easy to use pins that are to be attached onto the seat, allowing the buckle to magnetize to it and making it quicker to remove the baby from the chair.
Another bestseller from the brand is the LulaBloc, an easy-to-use accessory made from a unique soft material that fits over most seatbelt buckles. The device keeps the buckle positioned upwards at all times. All you need to do is literally slide the LulaBloc over the buckle. They are ideal for booster seats and infant seats.
While the product is targeted for children, it's convenient for anyone. If you've never experienced the panic of being a passenger in a vehicle and not being able to buckle yourself in, how lucky for you. But for the rest of us, these holders are a delight. Gone are the days of trying desperately to fasten your seatbelt.
They fit most vehicles, but are 100% risk free, and a refund will be given if they do not. Because safety is of utmost importance, the items have gone through mobility testing to ensure the buckles maintain natural movement and are in no way being changed or negatively affected.
The LulaBlock Buckle Holder can be purchased in a pack of two for only $12.95 with free shipping. You'll no longer have to deal with floppy buckles or digging between seats.
Visit lulakidsbrand.com to view their products and to search for nearby retailers which sell their items in-store.
Video Slider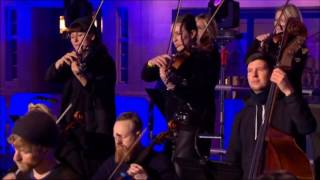 Win Tickets to See Pete Tong at Hollywood Bowl
Pete Tong is back in Los Angeles, and your chance to see him perform is at Hollywood Bowl on Thursday, Nov. 9. We are giving away complimentary tickets to the show. For a chance to enter to win, email us at
[email protected]
with "Pete Tong" in the subject line and tell us why you would like to go.