Buchanan's Celebrates Latin GRAMMY nominee J Alvarez in Las Vegas
Buchanan's Blended Scotch Whisky celebrates Latin GRAMMY nominee J Alvarez in Las Vegas. (Courtesy Photo)
Buchanan's whisky, the official spirit sponsor of the 16th Annual Latin GRAMMY Awards, celebrated the nomination of Puerto Rican Reggaeton artist, J Alvarez, during an exclusive dinner with close friends and colleagues on Tuesday, Nov. 17.
Buchanan's recognized J Alvarez, who was nominated for Best Urban Performance this Thursday, Nov. 19, for following his passion, his dedication to his music, and his continued growth as an artist. Similar to the brand's founder, James Buchanan's, Alvarez is making a name for himself in the world of music the same way Buchanan's created a whisky worthy of his name.
J Alvarez said a few words during the evening, thanking his family, friends, and fans for their encouragement throughout his journey and acknowledging Buchanan's support during the past two years.
"With dedication and hard work, we've accomplished another Latin GRAMMY nomination. Music is my passion and I'm excited to celebrate A Lo Grande the success we've achieved this year with my family and friends. Thanks to Buchanan's for its support," he said.
During the evening, guests enjoyed a whisky tasting as well as specialty cocktails, created by mixologist, J.D. Marin, that were carefully selected to pair with the dinner.
You can recreate one of the delicious cocktail recipes, El Reggaetonero, to enjoy.
Ingredients
1.5 oz of Buchanan's DeLuxe™
1 oz of orange juice
3/4 oz of of lemon juice
3/4 oz of jalapeño simple syrup
Spicy salt for garnish
1 lemon wheel for garnish
Preparation
1. Add Buchanan's DeLuxe, orange juice, lemon juice and jalapeño simple syrup into a cocktail shaker. Shake well
2. Strain into a rock glass
3. Garnish with a lemon wheel and sprinkle spicy salt on top
Ideal Serving Glass
Rocks glass
Yield
1 drink, no drink contains more than 0.6 fluid ounces of alcohol
Video Slider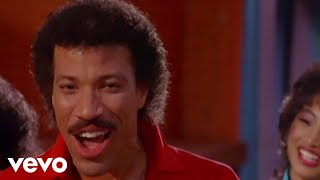 Win Tickets to See Lionel Richie at Hollywood Bowl
Lionel Richie is performing with very special guest Mariah Carey on the All the Hits Tour, and your chance to see them is at the Hollywood Bowl on Monday, July 31.