Brian McKnight Brings Back the Love with New Album
Brian McKnight releases his new album, Better, Feb. 26.
With a career spanning more than 25 years, singer-songwriter Brian McKnight is ready to make listeners swoon, teach them about love and make them feel a little bit 'better'. His new album, Better, is set to be released Feb. 26.
McKnight has sold over 20 million albums globally, garnered numerous Grammy nominations, collaborated with various artists and become a fan favorite. Even with all of these accomplishments, perhaps the one that goes unnoticed by some is the most important one of all: Despite the evolution of music technology, gimmicks and popularity contests, McKnight has always remained true to his songwriting.
He says over the last 20 years there's been a real departure from the kind of music which used to be found at the top of the charts.
"The only difference has really been technological," Mcknight states. "Obviously, there have been genre changes, but it was all based on technology. I'm a songwriter, and I always try to add a message in which everyone can relate to."
When it came to writing and recording the new record, McKnight took it back to the basics.
"What I decided to do was to try to be like every other kid out there who is making music on their computer," he says. "I got into this business to be a musician and a writer, so I took it back to sort of a retro feeling where I got my guys and went into the studio as a band and cut 14 songs."
It's McKnight, so you can expect love songs all day long. The single "Better" is even more special to the musician due to the fact that it's an homage to his girlfriend.
He explains, it's a story of their relationship and the life they live daily.
He praises her as his inspiration and says, "You know, I've been writing love songs my entire life, and I finally know what it's like to be in love with someone."
In the song, McKnight sings "You're the reason I'm the man I am today." The honesty and joy in the lyrics make it pretty hard to hate, even if you're a cynic when it comes to love.
Whether it be his songs, voice or general charisma, his fans remain devoted. McKnight says his preferred method of connecting with fans is Instagram because it provides a more personal feel. However, he's not one to hold back on his thoughts of where social media has failed calling it "the greatest and worst thing that's ever happened."
"The problem is that we've allowed music to be placed on these platforms for free," he explains. "If they never allowed that in the first place, I think social media would be the best thing in the world. Now we have a bunch of people who believe they should be getting it [music] for free, but I don't know any of those people who would do their jobs for free."
Whether you agree or disagree with his stance, true talent cannot be ignored. Especially when it has stood the test of time.
Brian McKnight's music represents what (most) women want, and frankly, men should take note.
Better is available for pre-order on iTunes now and will be released Feb. 26. For more information, visit mcknight360.com.
Marvin Vasquez contributed to this story.
Video Slider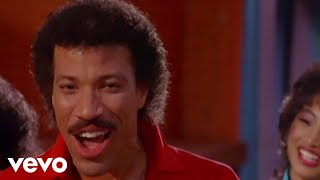 Win Tickets to See Lionel Richie at Hollywood Bowl
Lionel Richie is performing with very special guest Mariah Carey on the All the Hits Tour, and your chance to see them is at the Hollywood Bowl on Monday, July 31.