Boysenberry Festival Returns to Historic Knott's Berry Farm
The Boysenberry Festival takes place March 29 through April 28 at Knott's Berry Farm
"http://lol-la.com/wp-content/uploads/2019/05/JoseLuisRodriguez_728x90.jpg">
"http://lol-la.com/wp-content/uploads/2019/04/7.png" alt="disney on ice banner">
"http://lol-la.com/wp-content/uploads/2019/05/HB19_PBJ_Banners_V2_728x90.jpg">
"http://lol-la.com/wp-content/uploads/2019/05/9zdyetww.jpg">
"http://lol-la.com/wp-content/uploads/2019/05/HR0ggApz.jpg">
"http://lol-la.com/wp-content/uploads/2019/05/HB19_PBJ_Banners_V2_728x90.jpg">
"http://lol-la.com/wp-content/uploads/2019/05/MTH-190039-Feel-The-Fame-Remarketing-Banner-728X90.jpg">
One of Southern California's most talked about spring attractions is back and better than ever. The newly expanded Knott's Boysenberry Festival is back from March 29 to April 28, at the historic Knott's Berry Farm.
This food-centered event is a celebration of Knott's Berry Farm's historic roots, which revolve around the boysenberry. As such, there are over 75 unique boysenberry-inspired dishes to choose from.
These are just a few of the delectable highlights that will be featured for the firs time this year: flavorful boysenberry dry-rubbed flank steak topped with boysenberry cream cheese; sweet and tangy boysenberry jerk chicken wings; tender boysenberry pot roast served over rich and creamy mashed potatoes; boysenberry glazed salmon served on mixed greens and topped with a boysenberry vinaigrette; boysenberry pulled pork tostada topped with creamy coleslaw and boysenberry drizzle; and many, many more!
As you'd expect from any fruit festival, there are also many traditional activities for folks of all ages, but these come with Knott's fun and unique twists. Some of the activities include: "Tied up in Knott's," which is a tribute art show dedicated to the history of Knott's Berry Farm; "Snoopy's Boysenberry Jamboree," where guests are invited to join Snoopy, Charlie Brown and the entire Peanuts Gang in a musical stage show that will have families dancing along at the Calico Mine Stage; "Old Time Melodrama," in which Knott's pays tribute to its past at the Legendary Bird Cage Theatre with a special presentation of the musical comedy melodrama with a surprising boysenberry twist; musical performances, during which various musical duos playing Country and Bluegrass tunes will take the stage at Fireman's stage; "Old MacDonald Petting Zoo," where young ones and young at heart are invited to cozy up to the cutest critters on the farm including horses, sheep, goats and other furry friends. Old MacDonald's farm pays tribute to one of the farm's original attractions.
And of course, you could find limited edition boysenberry festival souvenirs throughout the park.
The ideal way to enjoy as much of the Knott's Boysenberry Festival as possible is to simply buy an annual pass to Knott's Berry Farm. For as little as $98, you could enjoy the festival, as well as year-round visits to fun and thrills at their amazing amusement park.
Video Slider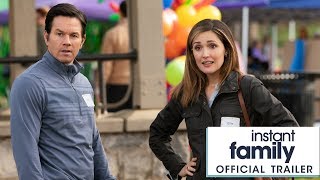 Win a Blu-ray + DVD + Digital Copy of Instant Family
Everyone everywhere can now enjoy Instant Family on Digital and on Blu-ray™ Combo Pack, and DVD on March 5 from Paramount Home Media Distribution. For a chance to enter to win at random, please email us at
[email protected]
with "Instant Family\" in the subject line and let us know why you\'d like to win a copy. This contest ends March 25, 2019.
"http://lol-la.com/wp-content/uploads/2019/05/HB19_PBJ_Banners_V2_728x90.jpg">
"http://lol-la.com/wp-content/uploads/2019/05/JoseLuisRodriguez_728x90.jpg">
"http://lol-la.com/wp-content/uploads/2019/05/HB19_PBJ_Banners_V2_728x90.jpg">
"http://lol-la.com/wp-content/uploads/2019/04/7.png" alt="disney on ice banner">
"http://lol-la.com/wp-content/uploads/2019/05/9zdyetww.jpg">
"http://lol-la.com/wp-content/uploads/2019/05/MTH-190039-Feel-The-Fame-Remarketing-Banner-728X90.jpg">
"http://lol-la.com/wp-content/uploads/2019/05/HR0ggApz.jpg">