Boleros de Noche Arrives at The Ford Theatres
The Ford Theatres' Boleros de Noche includes performances by Los Tress Reyes and Rosalie Rodriguez. (Courtesy photo)
Animo Productions brings Boleros de Noche to The Ford Theatres on Friday, July 6 at 7:30 p.m.
Featuring the last of the great romantic trios Los Tres Reyes and with a special performance by Grammy Award winner Rosalie Rodriguez, this romantic evening celebrates bolero music from Latin America. To date, this particular genre of music continues to enchant crowds all over the world, including here in Los Angeles.
"There is much love for the bolero and trios," says Gilberto, known as Bebo and one of the founders of Los Tres Reyes in the late 1950s.
Bebo adds, "In particular Los Tres Reyes are fortunate enough in being recognized as the last of the great trios; we are the leading ensemble of boleros by a trio. The public always receives us with love and affection, and we still have the privilege of introducing ourselves throughout the continent of Latin America and Spain."
Gilberto and Raúl Puente, twins, lead the way for Los Tres Reyes. And on this night, the audience will get to witness nonstop romantic ballads and boleros, eliciting the bohemian spirit of L.A..
And Los Tres Reyes, along with Rosalie Rodriguez, are sure to fill up this magical summer evening under the stars with nostalgia and love. After all, the City of Angels means lots to them.
"This city signifies a lot not only for it being a metropolis and the heart of entertainment, but also because of the large Latino community," says Bebo. "Its diversity represents us all. We sing songs that come from different Latin American countries and L.A. allows us to gain closure from these ethnic backgrounds."
Also, according to Bebo, the trio will render lots of classic tracks, as well as those from their most recent production with Abraham Quintanilla.
Regular tickets are $60, $50, and $40. For students with a valid ID, the cost is $44, while children pay $34 each.
For more information and to purchase tickets, visit www.fordtheatres.org.
Marvin Vasquez and Joelly Vazquez contributed to this story.
Video Slider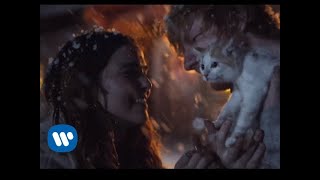 Win Tickets to See Ed Sheeran at the Rose Bowl
Ed Sheeran is back in Los Angeles, and your chance to see him perform is at the Rose Bowl in Pasadena on Saturday, Aug. 18. We are giving away complimentary tickets to the show. For a chance to enter to win, email us at
[email protected]
with "Ed Sheeran" in the subject line and tell us why you would like to go.