BetterBody Foods Keeps the Flavor Minus the Guilt
Chocolate PBfit® from BetterBody Foods
Still holding onto your New Year's resolution to be healthy and get into shape? Well, it just got easier to stay on track thanks to BetterBody Foods.
While exercising is of course half the battle, the other half is eating properly. Hold the eye-rolls, that doesn't mean only eating salads. BBF has managed to combine "healthy and tasty" to create their line of products.
From their LivFit Superfood Organic Plant Protein ($14.48) to their Organic Chia Seeds ($12.98), the company makes it incredibly easy to stick to the routine of snacking without feeling guilty.
For those who want to prep their meals, BBF offers Coconut Vinegar ($9.98), Virgin Coconut Oil ($16.98), Coconut Flour ($12.48), Naturally Refined Avocado Oil ($9.98) and Organic Coconut Sugar ($9.98) for your everyday use.
Let's be real, besides the taste, another challenge of eating healthy is the cost of doing so. However, with BBF, all products are reasonably priced and are actually tasty enough that you'll want to keep using them.
In fact, one of their most popular items is the PBFit Peanut Butter Powder.
It's just as good as regular peanut butter, and it only has one-third of the calories. Wait for it, it also has 90% less fat compared to usual peanut butter.
The powder is also all-natural and is gluten-free.
Whether you use it as a protein powder to create smoothies, mix it with water to make a delicious dip or use it as a pancake/waffle mix, it's easy to see why PBFit is such a hit.
It can be purchased online at www.betterbodyfoods.com and comes in various sizes.
If you're unsure about it, there's an 8 oz. container for $7.98. There's also a 15 oz. option retailing at $9.98 and 30 oz. for $15.99.
For a full list of products and customer reviews, make sure to visit their website.
Video Slider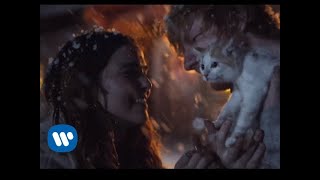 Win Tickets to See Ed Sheeran at the Rose Bowl
Ed Sheeran is back in Los Angeles, and your chance to see him perform is at the Rose Bowl in Pasadena on Saturday, Aug. 18. We are giving away complimentary tickets to the show. For a chance to enter to win, email us at
[email protected]
with "Ed Sheeran" in the subject line and tell us why you would like to go.