Better with Bacon
Bacon makes everything better, from sandwiches to salads and everything in between. (Ollylian/Wikipedia Commons)
Eggs are just eggs until you add bacon. A few of those little sizzling strips along side your sunny side up, and all of a sudden breakfast is born. Turkey sandwich? Grilled Chicken maybe? Just an ordinary sandwich is nothing to write home about. Now, when that ordinary sandwich is topped with bacon, good becomes great.
The combination of salty bite and smoky goodness is not only unique, it can't be beat. Bacon has an undeniable aroma that permeates through the air. The crunch of bacon is crisp and light, and its delicious flavor lingers on the tongue. You're beginning to want to write home about it aren't you?
Of course you are – because bacon makes just about everything better. Take a hotdog for instance. This American classic in a bun is quite tasty. When that very same hotdog is wrapped in bacon, it becomes downright craveable. Potato salad topped with bacon? Better. Salads, spinach dips, even macaroni and cheese – all are so much better with bacon.
But are we thinking too small? Are we still inside the box? Meatloaf just might be the most traditional comfort food we have. It is flavorful, filling, has different colors and textures, and makes us feel all warm and fuzzy inside. As the saying goes, 'don't mess with a good thing.' Cloaking that wonderful comfort food in a blanket of bacon can not possibly constitute messing with it, can it?
A jumbo prawn sautéed in melted seasoned butter is a delicacy worldwide. Wrap those succulent prawns in bacon, and it just may be the best thing you've ever tasted.
Is there any other food that goes so well with breakfast, lunch, dinner and any time in between? We've got bacon dips, bacon chips – both Pringles and Lay's – and even bacon covered in creamy chocolate. Bacon, it just might be the Eighth Wonder of the World.
Video Slider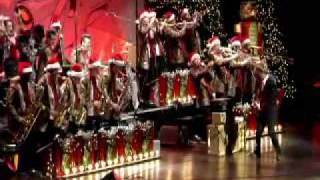 Win Tickets to See The Brian Setzer Orchestra at the Microsoft Theater
The Brian Setzer Orchestra has an upcoming show in L.A. and now is your chance to go for free at the Microsoft Theater in Los Angeles: Friday, December 18th.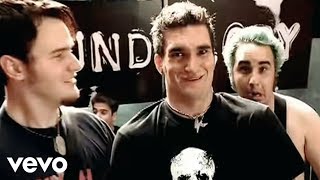 Win Tickets to See New Found Glory and Yellowcard at The Wiltern
Music video by New Found Glory performing My Friends Over You. (C) 2002 Geffen Records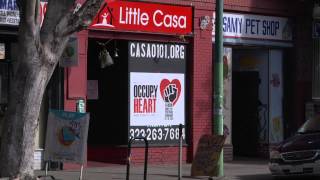 Review: An Essential Documentary for Angelenos, East LA Interchange
Boyle Heights in East Los Angeles is now a predominantly Mexican-American community known for a high crime rate, yet the history of the neighborhood is not a static one. The neighborhood that now boasts a community that is over 90-percent Latino was once one of the most diverse neighborhoods in Los Angeles, with sizable Jewish, Asian and African-American populations before changes in the laws and post-war development caused a shift in the population to what it is today. The documentary East LA Interchange chronicles the history of this neighborhood, telling the stories of those who lived there decades ago as well as those who make up the current community.
Knock Knock Turns Fantasies into Nightmares
Izzo and de Armas recorded a brief video encouraging fans to check out Knock Knock.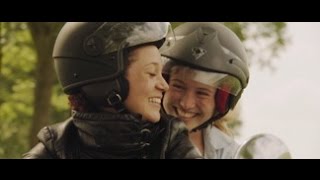 Review: Nuanced Performances Under the Sure Hand of Director Colette Bothof Make Summer Shine
Proposing a riveting context framework of ambiguous spirituality and nascent digitalization, noted Dutch auteur Colette Bothof's second feature, Summer, earmarks charming character dramedy with wide-arching societal screeds that cut to the heart of the contemporary zeitgeist. Despite this lofty thesis, there remains a warm, emotional core to this contained tale of an introverted young girl coming into her own during that most transformative of seasons.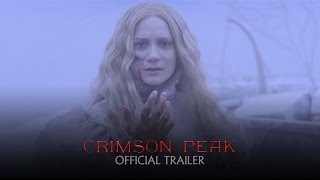 Win Passes to a Screening of Crimson Peak
Crimson Peak stars Mia Wasikowska, Jessica Chastain, Tom Hiddleston, Charlie Hunnam and Jim Beaver and is directed by Guillermo del Toro.