Béljoy Creates More Than Beautiful Handcrafted Jewelry
Béljoy's Beauty || Mommy + Me Set (Courtesy photo)
Everyone should own at least one piece of beautiful and meaningful jewelry, now everybody can without paying an extravagant price and helping out others with their purchase.
With Béljoy, customers are able to purchase handcrafted jewelry made in Haiti and the U.S. by local artisans.
Founded by Abby Clevenger, Béljoy provides men and women in Haiti the chance to earn a consistent and dignified wage by utilizing their artistic talents in the form of jewelry making.
In an effort to empower their workers, the company hopes to encourage and allow them to provide for their families.
Clevenger's husband had a long standing relationship with Haitian Christian Mission in Fond Parisien and through this, the couple were able to witness the need in the country which helped lay the foundation for Béljoy.
From necklaces, bracelets and earrings, each item is handmade and features elements of Haitian culture.
The company also offers shirts, wine glasses and even jewelry display boards.
One item in particular that stands out for it's message and detailing is the Beauty || Mommy + Me Set.
At $27, the bracelets (one for mom and one for the child) are hand strung in Haiti and feature red turquoise and Haitian handmade clay bead along with a silk tassel and charms.
As far as sizing goes, the larger bracelet measures 7 inches and is suitable for children aged 11 to adults. The smaller bracelet measures 6 inches and should fit children ages 4-10.
To make a purchase and to view their full range of jewelry and accessories, visit www.beljoyhaiti.com.
Customers who sign up for the Béljoy newsletter will receive a 20% discount code for their first order.
Additionally, those who create a store account when making purchases will be able to earn rewards, which accumulate into discounts.
Video Slider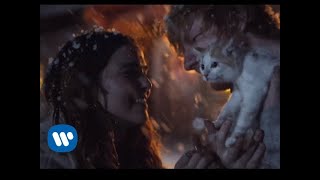 Win Tickets to See Ed Sheeran at the Rose Bowl
Ed Sheeran is back in Los Angeles, and your chance to see him perform is at the Rose Bowl in Pasadena on Saturday, Aug. 18. We are giving away complimentary tickets to the show. For a chance to enter to win, email us at
[email protected]
with "Ed Sheeran" in the subject line and tell us why you would like to go.