Beckmann of Norway Keeps You Organized on the Go
The Retro Nursery 8L Back Pack in blue from Beckmann of Norway
When you're always on the go, there's no denying the importance of a sturdy backpack to help keep you organized and ready for whatever adventures await. That's why it's exciting news that Norway's oldest and largest brand of schoolbags, Beckmann of Norway, is bringing its safe and resilient line of backpacks to America.
The company is the brainchild of Olav Beckmann, who started the line in his living room with bags for his children and neighborhood kids. He focused on using the right materials to optimize functionality and design for the safest products possible for children to take to school. Built-in flashing LED lights and highly reflective piping ensure visibility, good straps and padding assist in keeping proper posture and support and built-in rain fly covers help when there's bad weather.
Whether you're starting college or looking for a birthday gift for your 5-year-old nephew, Beckmann of Norway offers a broad range of styles to appeal to all tastes. The Urban 30L in Navy ($120) makes for a stylish carry-on bag for your next work trip. The Classic 30L ($129.90) is ideal for busy high-school students who are always on the go. Your goddaughter is going to love the Sporty Kid Nursery School 10L Backpack ($39.15) to carry all of her toys and snacks.
I highly recommend the Retro Nursery 8L Back Pack ($33) in either blue or pink as a baby shower gift. It's the perfect size for new parents to carry a couple bottles, diapers and wipes on a quick trip to run errands at the mall or grocery store. As baby grows, they can also use this backpack to carry a book, some toys and a juice box to the park.
Beckmann of Norway also offers wallets, pencil cases, lunch boxes and water bottles. To view their full line of products, visit beckmann-us.com.
Video Slider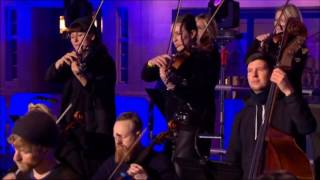 Win Tickets to See Pete Tong at Hollywood Bowl
Pete Tong is back in Los Angeles, and your chance to see him perform is at Hollywood Bowl on Thursday, Nov. 9. We are giving away complimentary tickets to the show. For a chance to enter to win, email us at
[email protected]
with "Pete Tong" in the subject line and tell us why you would like to go.