Basketball Stars Lisa Leslie and Nate Robinson Discuss Roles in Sports Comedy, Uncle Drew
(L-R) Chris Webber as "Preacher," Nate Robinson as "Boots," Lisa Leslie as "Betty Lou," Shaquille O'Neal as "Big Fella," Lil Rel Howery as "Dax," Kyrie Irving as "Uncle Drew," Reggie Miller as "Lights," and Erica Ash as "Maya" in Uncle Drew. (Lionsgate)
There's nothing like a trip to the movies with the family, and this summer, one film that will have everyone laughing is Uncle Drew.
Out in theaters now, the sports comedy stars the Lil Rel Howery, Tiffany Haddish, Mike Epps and Nick Kroll and NBA stars Kyrie Irving, Shaquille O'Neal, Chris Webber, Reggie Miller and Nate Robinson.
It also stars Erica Ash, J.B. Smoove and former WNBA player Lisa Leslie.
Uncle Drew is a hilarious film and its cast is a clear indication of the plenty of laughs that can be expected.
After draining his life savings solely to enter a team in the Rucker Classic street ball tournament in Harlem, Dax (Lil Rel Howery) is dealt a series of unfortunate setbacks.
One of those setbacks includes losing his team to his longtime rival (Nick Kroll).
Desperate to win the tournament and cash prize, Dax convinces Uncle Drew (Kyrie Irving) to return to the court.
The two round up Drew's old basketball squad (Shaquille O'Neal, Chris Webber, Reggie Miller, Nate Robinson, and Lisa Leslie) and set out to win.
With full hair and makeup set to reassemble older people, the athletes still perform at their best.
For the former WNBA star, Lisa Leslie, auditioning for the role of Betty Lou was a fun experience as the athlete has been acting since high school, she said.
"I got called in to the audition and I basically went in dressed like an old lady and I brought the character to life (or the big screen)," Leslie said.
"This was a great opportunity to be someone else."
While shooting the film was a blast, filming in the hot Atlanta weather was less thrilling.
"I was wearing a hot suit, I had boobs, butt and it was hot filming in Atlanta, I think that was the biggest challenge," Leslie said.
"I was there for about a month and a half. I'm not sure about the whole duration, I'd say a couple months."
"It did make us sweat a little more, but it was very fun, it was worth it," added Nate Robinson, who plays Boots.
For Leslie, the film is one that is definitely suitable for all ages.
"It's laugh out loud funny!" she said.
She added, "If you enjoy sports, it's got all of our favorite basketball players in it so that's all you need for a great time."
Robinson shared the sentiment and said, "Well, your favorite basketball player will be in it!"
"It's been a while since there was a good basketball film so this is definitely a film to watch and enjoy."
When it comes to what makes the film so funny, Robinson said, "I think it's all the characters playing this film."
"For example, you have Shaq as a dojo master teaching kids karate, you have all these characters playing a role in the film and I think they play them well."
Uncle Drew is now in theaters.
Marvin Vasquez and Joelly Vazquez contributed to this story.
Video Slider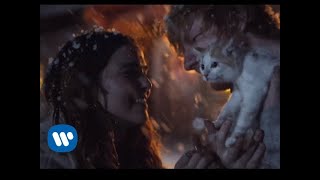 Win Tickets to See Ed Sheeran at the Rose Bowl
Ed Sheeran is back in Los Angeles, and your chance to see him perform is at the Rose Bowl in Pasadena on Saturday, Aug. 18. We are giving away complimentary tickets to the show. For a chance to enter to win, email us at
[email protected]
with "Ed Sheeran" in the subject line and tell us why you would like to go.