Balancing Novelty With Comfort
Balancing Novelty With Comfort
"http://lol-la.com/wp-content/uploads/2019/07/Living-Out-Loud-LA-for-Air-Supply-728x90.jpg">
"http://lol-la.com/wp-content/uploads/2019/07/SCOTT.jpg">
"http://lol-la.com/wp-content/uploads/2019/07/HB19_GIPSYKINGS_PROMO_728x90.jpg">
"http://lol-la.com/wp-content/uploads/2019/04/7.png" alt="disney on ice banner">
http://lol-la.com/wp-content/uploads/2019/07/Yachtley_Crew-728x90.jpg">
"http://lol-la.com/wp-content/uploads/2019/07/HB19_DIGITAL_HERBIEHANCOCK_PROMO_728x90.jpg">
"http://lol-la.com/wp-content/uploads/2019/07/JoseLuisRodriguez_728x90.jpg">
"http://lol-la.com/wp-content/uploads/2019/07/HB19_MICHAELMCDONALD_CHAKAKAHN_PROMO_728x90.jpg">
"http://lol-la.com/wp-content/uploads/2019/05/MTH-190039-Feel-The-Fame-Remarketing-Banner-728X90.jpg">
For many people, the snacking world is one of total familiarity and absolute comfort. You may have tried your favorite type of snack for the first time when you were a small child, and this comfort is almost as much about the psychology of its enjoyment as it's about the actual taste and mouthfeel of the snack food itself. Comfort is a great part of snacking.
Of course, there's also the element of novelty that's involved in snacking. When you want to try something new, a snack is a perfect way to keep yourself balanced without taking in a ton of extra calories, or committing yourself to an entire meal of something you might not even really like. Snacks provide all kinds of balance when you do them the right way.
What You Grew Up With
Growing up with a given type of snack tends to make it something that's really approachable to you. You can keep going back to the same kind of snack food again and again – for the rest of your life in some cases. This is why many types of snack brands have lasted for decades, even for a hundred years or more.
When you begin to expand into having more grown-up tastes, it can start to threaten the snacks you grew up with. Once the feeling of nostalgia fades, the snacks you used to treasure and fight over can begin to seem like bologna, with that weird taste and texture that's sort of a turn-off. This can start the process of the pendulum swinging in the opposite direction, where you need some novelty in your life to keep snack time from turning into nap time in a way your preschool teacher never intended.
The Novelty of True Difference
When you want something different, it may be time to go outside of your comfort zone, and even outside of your own country. You can put down the passport because often, this process simply involves ordering snack foods from around the world that can be delivered right to your front door. These snacks can fill the need for taste and feeling, but without the over-familiarity of something that has gotten downright tiresome over the years.
Something New You Can Count On
When it comes to getting snacks from around the world, the best way is to use a snack subscription box company that will deliver something new and delicious to you every month. This provides you with a balance between absolute novelty, which can become uncertain and even gross, with the reassurance that something good is going to be in your hand within a short period of time.
The fact is you can now select from a bunch of different options. Each one will send you something that you know is going to be at least okay. Plus, it will almost definitely be something you've never had before, and may end up being your new favorite.
Video Slider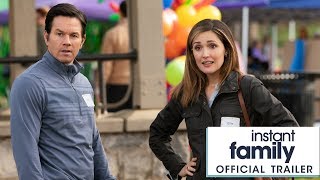 Win a Blu-ray + DVD + Digital Copy of Instant Family
Everyone everywhere can now enjoy Instant Family on Digital and on Blu-ray™ Combo Pack, and DVD on March 5 from Paramount Home Media Distribution. For a chance to enter to win at random, please email us at
[email protected]
with "Instant Family\" in the subject line and let us know why you\'d like to win a copy. This contest ends March 25, 2019.
"http://lol-la.com/wp-content/uploads/2019/07/SCOTT.jpg">
"http://lol-la.com/wp-content/uploads/2019/07/JoseLuisRodriguez_728x90.jpg">
"http://lol-la.com/wp-content/uploads/2019/05/MTH-190039-Feel-The-Fame-Remarketing-Banner-728X90.jpg">
http://lol-la.com/wp-content/uploads/2019/07/Yachtley_Crew-728x90.jpg">
"http://lol-la.com/wp-content/uploads/2019/07/HB19_DIGITAL_HERBIEHANCOCK_PROMO_728x90.jpg">
"http://lol-la.com/wp-content/uploads/2019/07/Living-Out-Loud-LA-for-Air-Supply-728x90.jpg">
"http://lol-la.com/wp-content/uploads/2019/07/HB19_MICHAELMCDONALD_CHAKAKAHN_PROMO_728x90.jpg">
"http://lol-la.com/wp-content/uploads/2019/04/7.png" alt="disney on ice banner">
"http://lol-la.com/wp-content/uploads/2019/07/HB19_GIPSYKINGS_PROMO_728x90.jpg">