AVO at the Duke Hotel Newport Beach Launches Wine Down Wednesday
AVO Bar + Restaurant at the Duke Hotel in Newport Beach
Upon entering Newport Beach's classy Duke Hotel, the scent of something savory drew me into the heart of the building. I followed that scent, which I would later find out was their DIVINE gourmet macaroni and cheese, and sure enough I found myself standing at the entrance of the AVO Bar. The warm, red glow of the interior in the dining area created an intimate and inviting ambiance, while the large windows behind the bar illuminated the lounge's hip, stylish bar.
I was delightfully impressed with the thoughtful presentation of the AVO Bar + Restaurant's Wine Down Wednesday weekly event. Jars of juicy, fresh sangria were stocked high. Next to that was an eyeful of delicious food pairings that looked almost too good to eat. And above were corresponding bottles of wine, all waiting to be served. People began lining up, excited to indulge in the festivities.
I was pleasantly greeted by the sommelier, whose knowledge of wine, food pairings and all things delicious was more than notable. He kindly guided each guest, thoroughly enlightening us about the wine being served and pointing out the delectable bites that went along with it. He began the tasting with lighter white wines and gradually moved towards the full-bodied red ones, allowing us to fully appreciate the unique flavors of each sip.
The guests were presented with a pinot grigio, chardonnay, merlot and cabernet sauvignon. Each was exquisite in its own distinct ways. My personal favorite was the "A to Z" Wineworks Pinot Gris, with sweet, fruity notes, and it was complemented perfectly with zesty, seasoned prawn. With every glass that was poured that evening, my knowledge of wine was slowly becoming more expansive and my palette more cultivated.
"Wine Down Wednesday" is really an event for all. It is the perfect venue for a romantic dinner date, a sophisticated yet fun get-together with friends and an inviting space to expand your wine horizons. Bring some life to your hump day and check this place out!
For more information, visit marriott.com/hotels/hotel-information/restaurant/npbbr-the-duke-hotel-newport-beach/.
Video Slider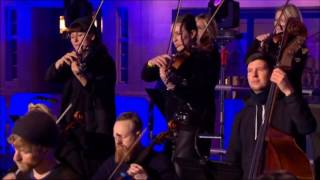 Win Tickets to See Pete Tong at Hollywood Bowl
Pete Tong is back in Los Angeles, and your chance to see him perform is at Hollywood Bowl on Thursday, Nov. 9. We are giving away complimentary tickets to the show. For a chance to enter to win, email us at
[email protected]
with "Pete Tong" in the subject line and tell us why you would like to go.