Ava Gold Soars to New Heights
Singer-songwriter, producer, multi-instrumentalist and actress Ava Gold
"http://lol-la.com/wp-content/uploads/2019/04/7.png" alt="disney on ice banner">
"http://lol-la.com/wp-content/uploads/2019/05/HB19_PBJ_Banners_V2_728x90.jpg">
"http://lol-la.com/wp-content/uploads/2019/05/dreads001.jpg">
"http://lol-la.com/wp-content/uploads/2019/05/HB19_PBJ_Banners_V2_728x90.jpg">
"http://lol-la.com/wp-content/uploads/2019/05/728x90CVDowney.jpg">
"http://lol-la.com/wp-content/uploads/2019/05/JoseLuisRodriguez_728x90.jpg">
"http://lol-la.com/wp-content/uploads/2019/05/ymzmvB4t.jpg">
"http://lol-la.com/wp-content/uploads/2019/05/FiestaDelLago720x90.jpg">
"http://lol-la.com/wp-content/uploads/2019/05/h0DK9b4F.jpg">
If you're one of the millions that tuned into Fox's Grease: Live last winter, then you probably recognize Ava Gold, who played Cha Cha DiGregorio in the movie event. Ava Gold is not just an actress, though. The Cuban-American is a gifted singer-songwriter, producer and multi-instrumentalist as well.
Her song "Classy" has been a fixture on ESPN, and she has shared the stage with the likes of Jason Mraz, Ne-Yo, Wyclef Jean, Gloria Estefan, Justin Bieber and more. You can catch her at venues all around the city, but in the meantime, get to know her a little better through her conversation with Living Out Loud – Los Angeles.
LOL-LA: Describe your artistic name. Where and how did it come about?
Ava Gold: Everyone's creativity works differently. For me, I love having an umbrella to work under. I love this name, and I picked it 'cause it has a lot of meaning to me. Ava is a play on my name and comes from the Latin word avis, meaning bird. Flying has always represented freedom to me and that's something I want everyone to feel with my music. Gold is pure. It's classic. It doesn't rust or tarnish, and is often refined by the fire not destroyed by it. There is a great quote from S.E. Hinton's The Outsiders that reads "Stay gold, Ponyboy. Stay gold." I always want my music to come from that pure place in my heart that remembers why I fell in love with music in the first place.
LOL-LA: Tell us about your musical influences growing up compared to what they are now.
A.G.: I was surrounded by lots of different musical styles growing up. Of course there was Cuban music, but then there was the music from the radio, and then old records my mom would play at home – everything from the Beatles, Celia Cruz and Queen to Whitney Houston, Ella and Stevie Wonder. I was a musical mutt, and I don't think much has changed. I embrace that about myself, and my music certainly reflects that now. I think what influences me has a lot to do with what is going on in my life at the moment. Different songs touch you in different ways, and I think it really depends on how you are ready to be touched. Wow. That didn't sound sexual at all [laughs]. One thing remains the same: It's gotta have soul.
LOL-LA: Describe your musical style currently.
A.G.: It's soulful and has some urban and latin influences thrown in the mix. I don't really know any artists who are doing that at the moment, so it feels kinda cool to be carving out a lane for myself. I sing, produce, write and play a bunch of instruments, so I am always very much involved in the creative process.
Tell us about the lyrics for "I Wish I Would."
A.G.: "I Wish You Would" is about stepping out of the victim role and finally seeing manipulation and abuse (verbal, mental and/or physical) for what it is. It's about saying no to what doesn't serve you. It's about reclaiming your personal power. I think everyone's been the recipient of dumb threats from small people. This song is about daring them away from their own pettiness.
LOL-LA: What about the concept for the song's video?
A.G.: The inspiration behind the video directed by Jesse DeFlorio was to depict the ghosts of a failed relationship and the disconnect from oneself that happens when someone leaves them – that moratorium period where life seems to occur in a haze. It also shows the strength that can come from standing your ground. It's a dark, empowering confession about a woman taking back her power back.
What's your favorite instrument, and why?
A.G.: I would have to say my voice. I love to sing. That feeling when the sound vibrates in your body is amazing, and also, you get to tell the story with words which you can't do with any other instrument. But from the different instruments I play, I would have to say that violin is probably right up there. I started learning to play when I was 3, so it was what first made me officially fall in love with music.
LOL-LA: What's next for you?
A.G.: I put out a song last summer with Impetto and Kevin David called "Devil That You Know," and I also am in the studio putting finishing touches on my EP. We are doing pre-production for another video, and I have some shows coming up in the Los Angeles area. I'll be putting details on my website and social media, so I'll keep you guys posted!
LOL-LA: What do you do aside from your music?
A.G.: I am also an actress and was in the Grease: Live movie on Fox. I've done a bunch of TV and theater, and it's definitely another love. I also started a non-profit last year called Creative Minds Care, and our first undertaking is creating an annual benefit concert for Alzheimer's Research.
LOL-LA: Anything else to add?
A.G.: I'm just really grateful to all the fans for the love and support, and I'm looking forward to seeing you guys soon!
For more information, visit avagoldworld.com.
Yuri Shimoda contributed to this story.
Video Slider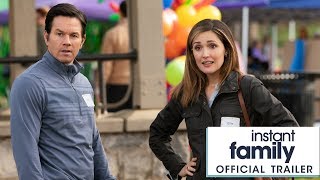 Win a Blu-ray + DVD + Digital Copy of Instant Family
Everyone everywhere can now enjoy Instant Family on Digital and on Blu-ray™ Combo Pack, and DVD on March 5 from Paramount Home Media Distribution. For a chance to enter to win at random, please email us at
[email protected]
with "Instant Family\" in the subject line and let us know why you\'d like to win a copy. This contest ends March 25, 2019.
"http://lol-la.com/wp-content/uploads/2019/05/FiestaDelLago720x90.jpg">
"http://lol-la.com/wp-content/uploads/2019/05/ymzmvB4t.jpg">
"http://lol-la.com/wp-content/uploads/2019/04/7.png" alt="disney on ice banner">
"http://lol-la.com/wp-content/uploads/2019/05/HB19_PBJ_Banners_V2_728x90.jpg">
"http://lol-la.com/wp-content/uploads/2019/05/728x90CVDowney.jpg">
"http://lol-la.com/wp-content/uploads/2019/05/JoseLuisRodriguez_728x90.jpg">
"http://lol-la.com/wp-content/uploads/2019/05/h0DK9b4F.jpg">
"http://lol-la.com/wp-content/uploads/2019/05/dreads001.jpg">
"http://lol-la.com/wp-content/uploads/2019/05/HB19_PBJ_Banners_V2_728x90.jpg">