Astro Doughnuts & Fried Chicken Co-Founder Elliot Spaisman Talks About Landing in L.A.
Astro Doughnuts & Fried Chicken blasts into Los Angeles in 2017. (Scott Suchman for Astro Doughnuts & Fried Chicken)
While almost all fried foods are delectable, there are two that reign supreme. Doughnuts and fried chicken are the golden-brown morsels of goodness that are most loved by all humans, regardless of age, race, gender, creed, shoe size.
If you're a doughnut/fried chicken aficionado or just an all-around food lover, then you have most likely heard of Washington D.C.'s Astro Doughnuts & Fried Chicken. My dear, Angelenos, don't fret if you have yet to try their chicken or much-lauded crème brûlée doughnuts because the chain (founded by Elliot Spaisman and former Los Angeles King, Jeff Halpern) is opening their first West Coast location in our fair city early next year.
In anticipation of Astro Doughnuts & Fried Chicken coming to Downtown, Spaisman took a few moments to talk with Living Out Loud – Los Angeles.
LOL-LA: How did you and your associates decide on the company name?
Elliot Spaisman: The naming process can be hard, and we pondered over it for a long time. One of our investors suggested it, and we loved it. It's short, easy to remember and we liked the double entendre of something being stellar.
LOL-LA: Discuss your partnership with Jeff. What does each of you bring to the table in terms of the business side?
E.S.: I'm involved in all of the day-to-day operations, from managing front-of-house and kitchen staff to overseeing the finances, marketing and general operations. With Jeff still involved in professional hockey full time, he gets involved in more of the big-picture discussions and larger projects like our expansion to Los Angeles.
LOL-LA: What's your favorite item on the menu now, and why?
E.S.: That's tough to answer, like picking a favorite child. I love the classics and am a fan of our crème brulée, but am also drawn to our seasonal cherry blossom doughnut, which comes out during the Cherry Blossom Festival here in D.C. in the spring. In the mornings, it's also hard for me to resist the honey butter fried chicken breakfast sandwich.
LOL-LA: The L.A. opening is happening in 2017. What are some of the challenges in making it actually happen?
E.S.: We love a challenge here at Astro, but I'd say the bicoastal time difference makes for longer days, which is to be expected during a restaurant opening.
LOL-LA: Could we perhaps see any new items on the menu once the L.A. location is up and running?
E.S.: Our plan is to open with the classics that have made us successful here in the D.C. Metropolitan area, but we're certainly not ruling out L.A.-specific menu items down the road.
LOL-LA: Where do you see Astro Doughnuts & Fried Chicken in the next five years?
E.S.: It's been a great run as we near our four-year anniversary. We want to keep on cranking out top-quality doughnuts and chicken, ensuring that our customers in all locations are happy and satisfied. Staying relevant to our customer is a top priority for us, and I see us continuing to do that with fun with seasonal flavors and other chef and brand collaborations.
LOL-LA: Anything else to add?
E.S.: We couldn't be more excited to bring Astro to a city that loves doughnuts and fried chicken.
For more information and updates on the L.A. opening, visit astrodoughnuts.com.
Yuri Shimoda contributed to this article.
Video Slider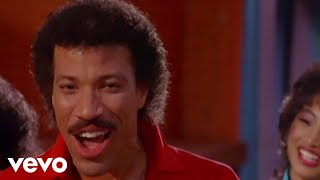 Win Tickets to See Lionel Richie at Hollywood Bowl
Lionel Richie is performing with very special guest Mariah Carey on the All the Hits Tour, and your chance to see them is at the Hollywood Bowl on Monday, July 31.