Artist on the Rise: Matt Carrie
Philadelphia native Matt Carrie is definitely a singer-songwriter to look out for.
Rising artist Matt Carrie is no stranger to performing in front of a crowd. Born and raised outside of Philadelphia, Carrie got his first taste of the entertainment industry as a professional actor at a young age. He was a part of multiple projects, including touring as a part of the "Beauty and the Beast" cast and acting in a four-person drama directed by famed acting coach Larry Moss.
Carrie's love for performing, however, was put on hold as he graduated from the University of Richmond. He moved out to the City of Angels to continue pursuing a career in acting, but was quickly drawn back into the music scene. As soon as publisher Zach Urband met Carrie and heard his music, he had no choice but to sign him to a publishing deal. A stroke of inspiration had Carrie writing his own songs that were recently released and include the track "Clouds."
In an exclusive interview with Living Out Loud – Los Angeles, Carrie chats about his breakthrough in music. He begins by sharing that music is sincerely his passion and it's that indescribable feeling he gets from the art form that allows him to express himself.
"Something about the feeling I get from playing the guitar and being able to express myself singing and doing something I'm good at as a career," starts Carrie, "It's hard to describe, being able to express myself through music."
When asked about the inspiration behind his own musical touch, Carrie shares that he's moved from indie to a pop-vocal sound. His recently released debut EP, Constellation, goes towards more of a indie vibe, but he hopes to explore other genres including EDM.
"I love all types of music, just as long as it's good music," he tells. "I definitely would love to start exploring and see what fits."
When asked about his favorite music artists and people he would want to work with, Carrie admits he would love working with John Mayer. He enjoys covering "I Don't Trust Myself" and "Gravity" at some of his live performances.
He is currently playing shows around Los Angeles, and you can catch some of his live performances on his YouTube channel.
Matt Carrie is one of the most extraordinary upcoming artists that music fans should look out for. LOL-LA is thrilled to see great things from him in the future, and we'll be there to see him rise to the occasion.
For more information, visit mattcarriemusic.com.
Video Slider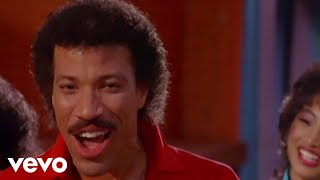 Win Tickets to See Lionel Richie at Hollywood Bowl
Lionel Richie is performing with very special guest Mariah Carey on the All the Hits Tour, and your chance to see them is at the Hollywood Bowl on Monday, July 31.