An Interview with Julia Roberts About Her New Thriller, Secret in Their Eyes
Julia Roberts stars in Secret in Their Eyes. (Karen Ballard/STX Productions, LLC)
For Julia Roberts, the idea that people will evaluate her appearance in Secret in Their Eyes with a critical eye reserved for actresses in the public gaze is baffling. In the film, a remake of a 2009 film from Argentina that won the Academy Award for Best Foreign Language Film, Roberts plays a detective who struggles to cope when the investigation of her daughter's murder leads to the suspect's escape.
"With all due respect, it's moronic to say that she should have looked better," Roberts says in response to queries about her unglamorous appearance in the film. "My responsibility as an actor is to portray a person that's a broken shell of a person. I don't know how much mascara that would require. I don't think people will say that she should have looked better, because that's not the responsibility in that situation."
The only concern that Roberts had for her look in Secret in Their Eyes was differentiating between the two time periods in which the film takes place. The film shifts from 2002, when Roberts' character, Jess, discovers her daughter's murder, to 2015, when an investigator played by Chiwetel Ejiofor uncovers new evidence in the case. Roberts attempted several ways to mark her character in the two time periods but abandoned them when her husband Danny Moder, who is the Director of Photography on the film, told her that he didn't want Ejiofor's Ray to return to the office, see her and think that something different happened in the 13 years he was gone.
"That was the game changer comment for me," admits the actress. "It's not about adding more, asking what else I can do to look damaged, it's about what else I can undo at that point."
Working with her husband, who was also the cinematographer for her Emmy-nominated role in the HBO film The Normal Heart, was key to lending some sanity to Roberts on set while she performed scenes of incredible heartbreak.
"One less thing to worry about!," Roberts exclaims about her husband. "He's a constant source of inspiration to me and has an impeccable work ethic."
His presence was particularly helpful during the most emotional scene for Roberts in which Jess discovers her daughter's body in a dumpster.
"I just knew I was in a space of really understanding this person, and if this person walked over and looked into this dumpster, whatever she would do was going to happen."
In a bit of improvisation, according to writer/director Billy Ray, Roberts decided that she would take off the protective gloves a detective would wear so that she could feel the touch of her daughter's body.
After 25 years as one of the biggest stars in Hollywood, Roberts has little regard for sugarcoating any answers. She dismisses questions without reservation, refusing to answer queries into the film's position on the death penalty. She calls her director a liar for claiming Roberts was looking for a part that would challenge her.
"He makes this stuff up," she says. "I wasn't looking for anything. He was looking for me, and I was looking for something to make for dinner."
She calls talking about her method for preparation "super actor-y and boring" as if it is akin to any other job.
Perhaps most significantly, Roberts speaks about some of the trailblazing moves she has made as if it they were nothing more than common-sense moves. She does not think in terms of parts for actors and parts for actresses, repeating the phrase "two strong women" with regard to her and her co-star in the film, Nicole Kidman, with some disdain.
"Everyone is talking about gender equality to me," she muses, "and part of the genesis of that is the qualification that we're two strong women instead of two really great parts."
In an era in which it was newsworthy that Sandra Bullock performed a role in Our Brand Is Crisis originally meant for a man, Roberts finds this unexceptional. Her part in Secret in Their Eyes was played by a man in the Argentine version of the story, and although this is the first time in which Roberts played a character written as male, it is by no means the first time a male role has been offered to her. This is merely the first of the roles she has accepted.
Julia Roberts may resist any chance to speak about controversial issues, but there is one issue in which she does not remain apolitical. Secret in Their Eyes is one of the surprisingly few recent films that is actually shot in Los Angeles, and the actress presses for Hollywood to be not only the place where studios greenlight their films, but also where they shoot them.
"It's a dream scenario," she says of filming in Los Angeles. "It's a pity that it's so expensive to shoot here. It's beautiful, it's cinematic, and we have so much of our incredible crew in our industry living here. It's a shame that there's not more of a tax incentive to stay home and work."
Secret in Their Eyes is in theaters Nov. 20.
Video Slider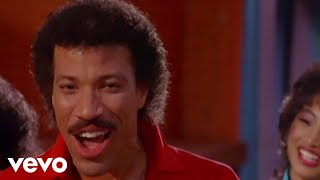 Win Tickets to See Lionel Richie at Hollywood Bowl
Lionel Richie is performing with very special guest Mariah Carey on the All the Hits Tour, and your chance to see them is at the Hollywood Bowl on Monday, July 31.