AmeriBag Combines Craftsmanship and Comfort
AmeriBag caters to every style and personality.
Tired of feeling sore from carrying heavy bags, but still want to look stylish? While we don't always associate comfort with fashionable, one brand has been changing that misconception for decades.
AmeriBag, founded by husband and wife Irwin and Margery Gaffin, was created with the goal to design shoulder bags that contour to the body in order to feel more lightweight and, of course, comfortable. Irwin Gaffin was one of the foremost leather craftsmen in the United States, having spent more than 25 years designing high-quality leather bags for A-list clientele and multi-million dollar bags.
Meanwhile, Margery Gaffin came up with the idea of the bag after having endured back surgery some 30 years ago. As a culmination of the duo, the Healthy Back Bag was created. The couple developed the idea with the help of a doctor and chiropractor to ensure that the ergonomics of the bag would reflect the requirements of the spine.
The bag features its trademarked teardrop shape, and the internal pockets are organized in such a way that they make the weight feel lighter. As a result, the redistribution of the bag's center of gravity helps to alleviate stress on the neck, shoulders and back.
Coming in various shades and sizes, AmeriBag caters to every style and personality. For example, the Leather Black S bag retails for $180 and is made of full-grain leather and gives a sophisticated yet cool look.
If you're not a fan of leather, they have other materials including microfiber and distressed nylon. The Nylon Periwinkle $60 bag would be perfect for daily activities thanks to its water-resistant and machine-washable material.
Collections feature the Great Outdoors, Love Life, Jazzmin, Catskill and Baby Bags. From different prices, colors and even patterns, you'll definitely find a bag that fits your style.
Over time AmeriBag has evolved to meet the needs of their customers. From adding magnetic closures to internal padded pockets for tablets, the brand has since expanded and is established in over 27 countries worldwide.
To view their entire range of items, visit ameribag.com.
Video Slider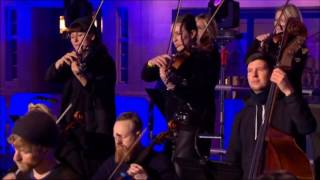 Win Tickets to See Pete Tong at Hollywood Bowl
Pete Tong is back in Los Angeles, and your chance to see him perform is at Hollywood Bowl on Thursday, Nov. 9. We are giving away complimentary tickets to the show. For a chance to enter to win, email us at
[email protected]
with "Pete Tong" in the subject line and tell us why you would like to go.