AltaMed Hosts Food and Wine Festival
This year's AltaMed Food & Wine Festival takes place July 26-28, 2018. (Courtesy photo)
Prepare for three fun-filled days thanks to AltaMed Health Services.
In celebration of the diverse and amazing Latino food scene and the success of Latino-owned vineyards in California, AltaMed Health Services has set up three back-to-back events.
Kicking off the celebration is the exclusive Grand Tasting at the Crowne Plaza on Thursday, July 26 from 5-9 p.m.
Attendees will enjoy an exclusive and formal food and wine pairing at the event and will experience a five-course tasting paired with reserve wines from famed regions of Napa and Mexico.
Chefs will include Chef Tati Polo, Chef Armando Tam, Chef Natalie Curie and more.
Emceeing the event for the evening will be MasterChef Latino winner, Sindy Lazo.
Tickets are $75.
The 13th Annual East LA Meets Napa Food and Wine Festival at L.A. Live takes place Friday, July 27 from 7-10 p.m.
Here, guests will go on a wine tasting journey with wines from Napa Valley through many of Argentina's vast wine regions.
Tickets are $175 and attendees will get to enjoy incredible food and live entertainment.
Lastly, the 4th Annual OC Meets Napa Food and Wine Festival at Historic San Juan Capistrano Landmark is being held Saturday, July 28 from 7-10 p.m.
Here, those in attendance will experience live music and tastings from more than 50 top Orange County and San Diego restaurants.
Known as the nation's largest, independent federally qualified community health center, all proceeds from the health services events will benefit their programs.
The programs provide families in Los Angeles and Orange County with access to health and dental care as well as senior services, HIV treatment and prevention, teen monitoring programs, health education and more.
Additional information on all of the events can be found on www.altamedfoodwine.com.
Tickets can also be purchased there if events have not yet sold out.
Video Slider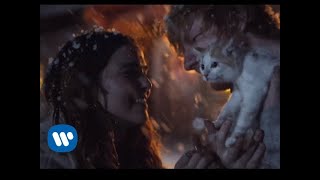 Win Tickets to See Ed Sheeran at the Rose Bowl
Ed Sheeran is back in Los Angeles, and your chance to see him perform is at the Rose Bowl in Pasadena on Saturday, Aug. 18. We are giving away complimentary tickets to the show. For a chance to enter to win, email us at
[email protected]
with "Ed Sheeran" in the subject line and tell us why you would like to go.