Alejandra Guzman to Rock the Microsoft Theater on Friday, May 17
Singer Alejandra Guzman (Courtesy photo)
http://lol-la.com/wp-content/uploads/2019/07/Yachtley_Crew-728x90.jpg">
"http://lol-la.com/wp-content/uploads/2019/07/HB19_DIGITAL_HERBIEHANCOCK_PROMO_728x90.jpg">
"http://lol-la.com/wp-content/uploads/2019/04/7.png" alt="disney on ice banner">
"http://lol-la.com/wp-content/uploads/2019/07/JoseLuisRodriguez_728x90.jpg">
"http://lol-la.com/wp-content/uploads/2019/05/MTH-190039-Feel-The-Fame-Remarketing-Banner-728X90.jpg">
"http://lol-la.com/wp-content/uploads/2019/07/Living-Out-Loud-LA-for-Air-Supply-728x90.jpg">
One of the most beloved and renowned Mexican pop-rock superstars is coming to Los Angeles and you won't want to miss her.
The one and only Alejandra Guzman will rock the Microsoft Theater with her unique brand of unapologetic melodies and contagious dance moves at the Microsoft Theater at L.A. Live this Friday, May 17 at 8 p.m., as part of her nationwide La Guzman Tour 2019.
After more than 30 years and more than 30 million albums sold, you could forgive her if she wasn't at the apex of her live performing. But Guzman, a natural-born performer (she is the daughter of famous Mexican actress Silvia Pinal and Venezuelan singer Enrique Guzmán) has always been true to her in-your-face style, which is why her live performances are something you won't want to miss. Not only is she as good as ever, but she has as good a musical repertoire as she's ever had in her nearly 30 years of almost continuous touring.
The Grammy and Latin Grammy-Award-Winning musician from Mexico City will play all her hits, such as "Hacer El Amor Con Otro," "Yo Te Esperaba" and "Eternamente Bella," as well as her many other countless hits and interpretations.
One of the best things about experiencing a concert in L.A. Live is L.A. Live itself. Before or after the concert, you can enjoy food and drinks from their diverse set of bars and restaurants, such as Tom's Urban, Wolfgang Puck Bar & Grill, Rosa's Mexicano, or The Yardhouse. Fans are urged to arrive as early as 5 p.m. to enjoy the amenities of L.A. Live.
For this and many more reasons, you won't want to miss Alejandra Guzmán this Friday I'm what promises to be an unforgettable night of music and dancing.
Tickets are still available for Alejandra Guzmán at the Microsoft Theater. Ticket prices are as follows: $29, $39, $59, $79, $99 and $129 and can be purchased at www.axs.com. The Microsoft Theater is located at 777 Chick Hearn Ct., Los Angeles, CA 90015.
Video Slider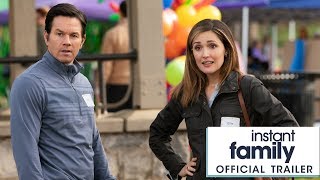 Win a Blu-ray + DVD + Digital Copy of Instant Family
Everyone everywhere can now enjoy Instant Family on Digital and on Blu-ray™ Combo Pack, and DVD on March 5 from Paramount Home Media Distribution. For a chance to enter to win at random, please email us at
[email protected]
with "Instant Family\" in the subject line and let us know why you\'d like to win a copy. This contest ends March 25, 2019.
"http://lol-la.com/wp-content/uploads/2019/07/JoseLuisRodriguez_728x90.jpg">
"http://lol-la.com/wp-content/uploads/2019/07/HB19_DIGITAL_HERBIEHANCOCK_PROMO_728x90.jpg">
"http://lol-la.com/wp-content/uploads/2019/07/Living-Out-Loud-LA-for-Air-Supply-728x90.jpg">
http://lol-la.com/wp-content/uploads/2019/07/Yachtley_Crew-728x90.jpg">
"http://lol-la.com/wp-content/uploads/2019/05/MTH-190039-Feel-The-Fame-Remarketing-Banner-728X90.jpg">
"http://lol-la.com/wp-content/uploads/2019/04/7.png" alt="disney on ice banner">