"Al Tun Tun": The Hottest Latin Party in Los Angeles
Al Tun Tun in May of 2019 (Courtesy photo)
"http://lol-la.com/wp-content/uploads/2019/07/HB19_DIGITAL_HERBIEHANCOCK_PROMO_728x90.jpg">
"http://lol-la.com/wp-content/uploads/2019/04/7.png" alt="disney on ice banner">
"http://lol-la.com/wp-content/uploads/2019/05/MTH-190039-Feel-The-Fame-Remarketing-Banner-728X90.jpg">
"http://lol-la.com/wp-content/uploads/2019/07/JoseLuisRodriguez_728x90.jpg">
"http://lol-la.com/wp-content/uploads/2019/08/HB19_DIGITAL_BANNERS_SEPT13_EARTHWINDFIRE_PROMO_728x90.jpg">
In these times of uncertainty, it's always refreshing finding stories that highlight the work of people who use their talent to unite and create spaces for your community. Marta Castellano is the creative director and entrepreneur who rewrote the rules of Latino events in the city of Los Angeles with her party 'AL TUN TUN,' considered the main gathering of celebrities, athletes, influential figures, and other Latino personalities that mark and create trends in the city.
With a Bachelor's Degree in International Business Administration from the University of Valencia, Spain, Marta Castellano has concentrated her efforts on creating a change on dissuading that perception about the Hispanic culture that is imposed on the media, and which she wants to modernize by recognizing the monumental power that Latino millennials have. From the beginning, her goal was to build a sense of pride and belonging among talented people from the Latino community and encourage them to promote professional and fraternal ties.
"'AL TUN TUN' offers a house and a congregation for personalities who have mutual ideals, where they can meet and be surrounded by other people who have the same ambition and drive. This type of person has a great sense of pride over their origins and they are individuals who want to help the Latino community to progress and reach the top of their respective professions. 'AL TUN TUN' is not only a place where everyone can go celebrate life, but it is also a place where they can progress, interact and conceive new ideas with other creative minds," says Marta.
There are always long lines of attendees wanting to experience 'AL TUN TUN' in the cities of Los Angeles and Miami, a phenomenon that surely will be repeated when this attractive event moves to its versions in New York and Las Vegas. This is an unmissable experience, since at each event features a worth-watching performance, plus there will be attendees with millions of impressions on social media – an infinite platform that has allowed Marta Castellano to expand her cause to events such as the Oscars, Art Basel, Coachella, and GRAMMY awards, as well as working with brands such as Dos Equis, Remezcla, Calidad Beer, Five Four, and H. Wood Group.
Los Angeles is the base of 'AL TUN TUN' operations due to the unique DNA that the city holds. Its people, arts and community have greatly influenced the movement that Marta Castellano promotes. The great dimension of the Latino community also contributes to the success of the concept, as the diverse group of artists working in films, music, fashion, and the arts makes Los Angeles the perfect place for the movement to shine. Sofía Reyes, Manolo González Vergara, Taylor Hill, William Valdez, Jesse Baez, Milkman, DJ Happy Colors, and Los Rakas, are some of the artists and influencers that have been part of this popular party.
Marta Castellano is a pioneer, a revolutionary and an idealist who has decided to focus her efforts on leading 'AL TUN TUN' – the party that today ranks as the most popular event among Latino millennials.
Video Slider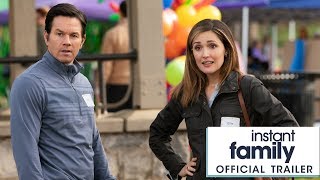 Win a Blu-ray + DVD + Digital Copy of Instant Family
Everyone everywhere can now enjoy Instant Family on Digital and on Blu-ray™ Combo Pack, and DVD on March 5 from Paramount Home Media Distribution. For a chance to enter to win at random, please email us at
[email protected]
with "Instant Family\" in the subject line and let us know why you\'d like to win a copy. This contest ends March 25, 2019.
"http://lol-la.com/wp-content/uploads/2019/04/7.png" alt="disney on ice banner">
"http://lol-la.com/wp-content/uploads/2019/08/HB19_DIGITAL_BANNERS_SEPT13_EARTHWINDFIRE_PROMO_728x90.jpg">
"http://lol-la.com/wp-content/uploads/2019/07/HB19_DIGITAL_HERBIEHANCOCK_PROMO_728x90.jpg">
"http://lol-la.com/wp-content/uploads/2019/07/JoseLuisRodriguez_728x90.jpg">
"http://lol-la.com/wp-content/uploads/2019/05/MTH-190039-Feel-The-Fame-Remarketing-Banner-728X90.jpg">