Add Some Sparkle to Your Summer with Glitter Tots
Kids clamor to apply sunscreen when it's Glitter Tots.
Heads up, summer just got a lot cooler thanks to Glitter Tots and their collection of sunscreen. From the Jungle Screen, an all natural SPF 30+ sunscreen with all-natural bug repellant, to the Original Natural Sparkle Scent, all of the products feature glitter (with the exception of the new Splash Screen 80-Minute Water Resistant SPF 30+).
Not only do the products provide protection against the sun, they also add shimmer to your skin, and come in different scents and sparkle shades. From Tangerine, Strawberry and Kiwi, Glitter Tots is loaded with anti-oxidants like Algae Extract, Grape Seed Extract, Jojoba Leaf Oil and more.
The company doesn't test on animals, uses natural ingredients and is free of parabens. Additionally, the glitter used is non-metallic cosmetic grade glitter, contains no aluminum and is BPA and polyethylene free.
No one wants their children to put harmful chemicals on their bodies. Thanks to Glitter Tots, your child can stay safe from harmful UV Rays.
All of the products are affordable and range from $16.95-$18.95. You can visit glittertots.com to view the full range of items.
Below is a Q&A with Meredith Madsen, one of the co-founders of the brand.
LOL-LA: Discuss the name of the company. How did it come to be?
MM: Our co-founder Dianna told her daughters to "wear their sparkle screen," and the product name was born. The story lives on the About Us on our website.
LOL-LA: Tell us about the patent-pending formula. How long will that take to go through?
MM: We never reveal what's up on deck because our competitors watch us closely! We always launch new products in January, and you should definitely look out for what's on deck in 2018.
LOL-LA: What's the best compliment your products have received thus far from a particular customer?
MM: We love Sparkle Screen. It smells great, and the glitter is adorable.
LOL-LA: There are currently some wonderful aromas. Why do kids love your sunscreen?
MM: The nice thing about our sunscreen is you don't even have to tell kids to put their sunscreen on. You can just tell them to put their glitter on, and they will show you where you missed, which is a win because children need to wear sunscreen, and it takes the battle out of it. We understand our customers and use really quality ingredients that do not irritate young skin. We have no PABA or Parabens, our glitter is non-metallic and BPA and Phthalate free. So you can feel comfortable that you aren't loading your kids with a bunch of garbage chemicals. We find that often when companies sell to kids, they cut corners all over the place. Not us, ever. This is a high-quality sunscreen made with love with our own children in mind.
LOL-LA: Any other products in the making?
MM: We are always developing new ideas. All our formulas are independently tested for efficacy. Meaning, every claim we make, we verify. So we will product develop until we get it just right for feel and smell and glitteriness. And then if it's 80 minutes water resistant, broad spectrum and an SPF 30, it's been tested and approved as all those three things. We also test our bottles for lead, etc. so you know what you are buying is exactly what we claim.
LOL-LA: Anything else to add?
MM: In addition to stores, boutiques and resorts all over the country and the Caribbean (over 1,000) we are sold in dermatologist's offices all over the country as well. Melanoma is on the rise, and sun safety in a real concern. Regular daily use of an SPF 15 or higher sunscreen reduces the risk of developing squamous cell carcinoma by about 40% and the risk of developing melanoma by 50%. Starting young is key to having good habits about sun protection, as kids who wear sunscreen become adults who wear sunscreen. We only make products that are SPF 30 and higher and are FDA approved and independently tested for efficacy. We are made in Florida, and we love our customers.
Video Slider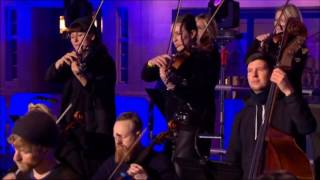 Win Tickets to See Pete Tong at Hollywood Bowl
Pete Tong is back in Los Angeles, and your chance to see him perform is at Hollywood Bowl on Thursday, Nov. 9. We are giving away complimentary tickets to the show. For a chance to enter to win, email us at
[email protected]
with "Pete Tong" in the subject line and tell us why you would like to go.