Actually Huizenga Unleashed
Actually Huizenga: 'Predator Romantic' or 'Viking Angel'? (Rafael Orellana/LOL-LA)
Aesthetically, think a liberated silent movie star by way of campy horror actress tied to the tracks of her own social media train. Don't worry, this starlet songstress is here by her own devices with her evocative music and performance art musical short films. Actually Huizenga is not a damsel but more like a vaudeville magician.
Living Out Loud – Los Angeles catches up with the singer-songwriter/director at our photoshoot in Downtown on a blustery morning. Her naturally tousled curls are straightened slick for some of the fashion looks, which despite not necessarily reflecting who she actually is, still didn't stop her sense of direction contributing to the shoot with a skull and some weaponry. The natural creative in her just comes out, and she tells us it's been with her for a long time.
"I started out when I was in high school. I liked taking photos and videos with my friends just for fun," she begins. "As I got older, fun became more about drinking and stuff, so that would be my allure of getting people to do my videos: payment of alcohol."
This time around with the LOL-LA team, the collaborative spirit was alive – minus the booze.
With a background in producing her own work, down to her shoots and even a coloring book, Actually's DIY approach to her music production is very self taught.
"I learned through doing it. I learned it in a strange way, so my technique looks very purposefully kitsch or rough," she says about work like her latest album, Predator Romantic, and its first track, "Viking Angel." "I just finished an album with my band, and it took us almost two years. We did everything ourselves. We also had a video before the album that I directed and edited. The editing part is the hardest, but it's also necessary; it's the way I could get what I want."
From the '80s-inspired, grindhouse feel of B-movies to utilizing a modern green screen technique, Actually has crafted her own unique brand online via her Tumblr and Instagram presence. Her craft roots itself in iconography and story, like David Bowie, to further understand the world around her.
"I'm trying to understand violence in order to get past the toxic masculinity. It's hard right now. A lot of women are trying to be powerful doing what men do without that double standard. What does it mean?" she wonders, while getting her makeup done. "I have weapons and stuff, but what does it mean? When you hear a woman is torturing another woman covered in blood. Is that what it means to be a powerful woman? It's hard."
Her exploration of creating a new type of female archetype in art harkens to the anti-heroes and rare kick-ass female characters we've gotten in cult film and TV.
"'Xena' is dynamic. It's hard because I love shows like 'True Detective.' I used to just want to be a man, and I can't."
Her bold statement is true with the limitations that society has put on women aspiring to be more than just a nurturing figure, while men can wage wars and be violent. Traits that since the dawn of civilization have transcended even into the arts.
She ponders, "How can you be cool without killing people? Killing people in videos is really macho and fun. It's not that fun being a motherly figure. Is there something in between that is a new role? I was researching saints, and they're all saints because they're anorexic or martyrs. That's not something I want to do, either."
The glory could have also been women's she points out.
"A couple hundred years before the fall of Rome there was a barbarian woman. She was in a tribe, her husband was killed and the Romans took over her village, raped her daughters and beat her. She fought back and became a heroic symbol. The reason she was heroic and powerful was because she was standing up for her family."
But we don't get told those stories. Women aren't allowed that history to be known and iconic.
Which is why in many respects, these tales that if you really search for are there. She picks up on and implements them in her art. One of her popular tracks is a historical piece called "Vesuvius."
"It's pretty much about a woman in Pompeii who sees a slave man who's a Barbarian. I had this idea because I thought it'd make an awesome video. What would be great visually, have awesome music and a great story? I try to mix it up so it's not always just love songs. I like to really go into the history."
In creating her identity, the stories of unsung heroes find their voice in the artist's eclectic vibes and determination.
"For 'Viking Angel,' I wrote this grand script but had $5,000 from Kickstarter. It's grand ideas but told with this smaller budget, so it becomes something totally different. There are different types of art: art where you have grand illusions and make what you can."
In the wide world of the internet, she has a cautious approach to submitting her art to the audience on social media platforms.
"I love Tumblr and all the S&M stuff that's there and popular. I have that streak, too. I guess I'm trying to use my art to research that sort of thing instead of just putting all the imagery out there and not really understanding why."
She refers to the mainstream artistry which doesn't often tactfully depict the lifestyles accurately thus giving in to the objectification of women. To Actually Huizenga, her art is about embracing the true meaning of violence and kink. She admits her most popular images tend to be her provocative ones.
"It's the ones that are more sexual, which is natural. Humans are like animals, want to procreate and look at things that make them feel sexual."
In her art, so do women, too. In wandering through the meaning of gender roles past and present, she sums up what she hopes to discover and accomplish.
"Maybe it's more about just both sexes becoming more equal."
This performer won't need any saving from the train coming her way, her spectacle is all about how she can Houdini herself off the tracks.
Predator Romantic is currently available. For more information, visit actuallyactually.com.
Video Slider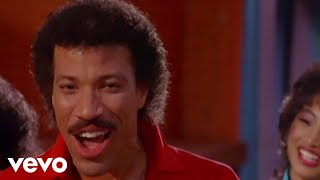 Win Tickets to See Lionel Richie at Hollywood Bowl
Lionel Richie is performing with very special guest Mariah Carey on the All the Hits Tour, and your chance to see them is at the Hollywood Bowl on Monday, July 31.