Abiie Keeps Parents Modern and Eco-Friendly
Abiie's Beyond Junior Y High Chair is safe, stylish and affordable.
If ever there was a perfect gift for parents (besides a vacation), it would be something that could be used for years, from when their child is 6 months old to an adult. Raising children is tough. Purchasing everything they'll need is expensive. Luckily, a brand based in the heart of Texas lends its expertise to bringing high-quality products to parents everywhere.
Based in Austin, Abiie LLC and its team of skilled engineers place their focus on creating and providing families with practical technological solutions to daily life struggles involving children. They not only design easy-to-use products, which are safe and comfortable for both parents and kids, but they also concentrate on making each item aesthetically pleasing. The brand takes pride in not only their products, but in their great customer service as well.
While they're perhaps known best for their Babydeck Stroller, a patented stroller with features that aid in diaper changing, Abiie continues to make tasks easier for moms and dads everywhere. One item in particular that has revolutionized baby seats is the Beyond Junior Y Baby High Chair.
The ultra modern high chair was designed to grow with the child. Its EZ-Seat technology enables quick adjustment of the seat in less than 20 seconds.
Additionally, the eco-friendly chair is made from top-quality European cultivated beech wood and is easy to clean. Made from wood that has been carefully selected to keep the forests healthy and sustainably productive, parents can feel at ease with their purchase.
The chair features a dual restraint system, which can be adjusted for a 5-point or 3-point harness. It also comes with a one-hand removable tray cover that is dishwasher-friendly, a waterproof cushion, anti-microbial heat sterilization and is intended to fit any aged child and can complement a grown adult.
Beyond Junior Y Baby High Chair complies with all safety standards and contains no harmful substances such as BPA, Phthalate or PVC. It also was the recipient of Mom's Best Award, 2014 Creative Child Award and NAPPA 2015.
The chair is sold in an array of colors including, olive, black pearl, blueberry, raspberry and mahogany. It currently retails for $189 on the Abiie Outlet website and has a market price of $249. There is a 3-year warranty and a 90-day, hassle-free return policy.
The high chair can be found online from retailers like Buy Baby Buggies, Coddleton, Mom & Babu Supplies and more. For more information on the products and the company, visit abiie.com.
Video Slider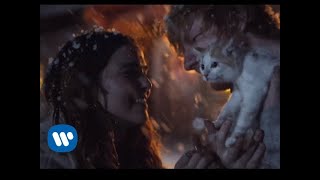 Win Tickets to See Ed Sheeran at the Rose Bowl
Ed Sheeran is back in Los Angeles, and your chance to see him perform is at the Rose Bowl in Pasadena on Saturday, Aug. 18. We are giving away complimentary tickets to the show. For a chance to enter to win, email us at
[email protected]
with "Ed Sheeran" in the subject line and tell us why you would like to go.