A World of Cheeses, Beers, Wines and More Awaits You at Wheel House
Wheel House offers an excellent selection of cheese, wine, beer and other artisanal items.
Located is an unassuming store front on Washington Boulevard near Beethoven Street stands Wheel House artisan cheese and gourmet shop that opened just a little more than a year ago by long-time local resident Alex Josef and his partner Steven Jones (owner of the Cheese Bar in Portland, Ore.).
On Wednesday, Nov. 11, Living Out Loud – Los Angeles was invited to an exclusive private celebration hosted by Jones which included a variety of local and international wines, cheeses, cured meats and charcuterie from their sophisticated selections.
The bar was tended by one of the partners, the knowledgeable Alex Van Lapp, who suggested an excellent Grüner Veltliner white wine from Zocker Winery of San Luis Obispo (where I graduated from college) that had hints of citrus, which I paired with his suggestion of the shop's delectable triple-crème soft cheese. From the Washington state wine region, I was served an excellent blend of Sauvignon Blanc with small amounts of Chardonnay and Marsanne from Hedges Family Estate, which went very well with a delicious Piave cheese, named after a river from the northernmost tip of the Veneto region in Italy.
One of the most delectable items I tasted that night was an out-of-this-world Pork Pistachio Pate that hails from Washington state and is now sold in this store on Washington Boulevard, a nice mnemonic device. Unlike many liver pates I have enjoyed throughout the years, this one had a creamy texture and "un-liver" taste that, according to Josef, makes the perfect choice for a unique sandwich.
Other salient products worthy of mention included the soft Spanish goat cheese "Caña de Cabra" which comes in a log form and hails from the Murcia region, an excellent Chianti Classico from Italy as well as the local lager Cismontane from Rancho Santa Margarita which had a smooth, slightly malty flavor and clocked in at 6 percent alcohol level.
A special feature at Wheel House besides their food, wine and other products is the wonderful, intimate enclosed patio at the rear of the store where you can enjoy any of their products and beverages. So for us romantics, this is a low-key, wonderful way start a date as you head to the nearby theaters in Marina Del Rey, downtown Culver City or just a place to come and get your picnic supplies before you head out to Venice Beach.
Wheel House is located at 12954 W. Washington Blvd., Culver City 90066. For more information, call 424-289-9167 or visit wheelhousecheese.com.
Video Slider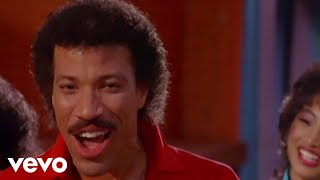 Win Tickets to See Lionel Richie at Hollywood Bowl
Lionel Richie is performing with very special guest Mariah Carey on the All the Hits Tour, and your chance to see them is at the Hollywood Bowl on Monday, July 31.