A Mediterranean Oasis Sits in Beverly Hills at the Greystone Park & Mansion
One of the most beautiful and accessible parts of this park is its hillside Mediterranean garden. (beverlyhills.org)
For all my years living in Los Angeles it took a site-specific opera production of Mexican composer Daniel Catán's "La Hija de Rappaccini" (Daughter of Rappaccini) to introduce me to one of the hidden architectural and landscape jewels in Southern California.
When the Broad Stage in Santa Monica partnered with Gotham Chamber Opera to produce this opera, they chose the Greystone Mansion's (also known as the Doheny Mansion) gardens as their "theater" because most of the story takes place in a garden.
Now a public park, the Greystone Mansion is nestled within the residential estates in Beverly Hills just north of Sunset Boulevard and just about a mile west of Doheny Drive. The name Doheny is connected to the history of this home and gorgeous hillside Mediterranean garden because its original owner, Ned Doheny, was the son oil tycoon Edward L. Doheny.
The Tudor style, 55-room, 46,000 square foot Mansion cost $1.2 million to build, which at the time was the most expensive home built in California, and the total cost of all structures and gardens in the estate was over $3 million. In 1965, the city of Beverly Hills purchased the property, and it became a city park in 1971 with a designation in the National Register of Historic Places in 1976.
English-born, American architect Gordon B. Kaufmann, who was well known for his work on Hoover Dam, Santa Anita Park and the Hollywood Palladium, designed the home and other structures on site.
One of the most beautiful and accessible parts of this park is its hillside Mediterranean gardens located in the back of the mansion that are connected by paths and terraces overlooking the west side basin. They were designed by German-born landscape architect Paul G. Thiene who used both a gothic and neoclassical style to give the garden's spaces, structures, ponds and trails a very romantic and European feel.
You might recognize some parts of the park and/or buildings because they have been favorite film locations for movies like The Big Lebowski, The Witches of Eastwick and X-Men, as well as TV shows such as "The Bold and The Beautiful," "The Young and The Restless" and many music videos.
The Greystone Park entrance is located at 905 Loma Vista Drive in Beverly Hills, and its hours of operation are 10 a.m. to 6 p.m. Admission and parking is FREE, but the time you will spend there amongst the ponds, trails, terraces and natural beauty is worth a million bucks.
For more information, visit beverlyhills.org/exploring/greystoneparkmansion/?NFR=1.
Video Slider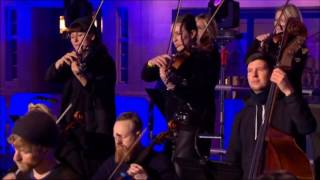 Win Tickets to See Pete Tong at Hollywood Bowl
Pete Tong is back in Los Angeles, and your chance to see him perform is at Hollywood Bowl on Thursday, Nov. 9. We are giving away complimentary tickets to the show. For a chance to enter to win, email us at
[email protected]
with "Pete Tong" in the subject line and tell us why you would like to go.