6th Annual West Coast BBQ Classic Returns to Queen Mary May 13
The 6th Annual West Coast BBQ Classic returns to the Queen Mary this May 13
The Queen Mary welcomes back the 6th annual West Coast BBQ Classic (WCBC) for a finger lickin' afternoon full of barbeque grillin' on Saturday, May 13 from 11 a.m. to 6 p.m. Over 50 barbeque pitmasters and amateur grillers will once again come together for a classic showdown that will leave taste buds filled with the unmistakable sweet 'n smoky flavors of BBQ. Bacon and dessert aficionados will join this year's sizzlin' line-up with the opportunity to compete in both amateur and professional competitions.
"The West Coast BBQ Classic is an event we look forward to all year long," said Steve Sheldon, Director of Events and Entertainment at the Queen Mary. "We are so excited to add the bacon and dessert categories to this year's competition and expect more pitmasters and more delicious samplings than ever before."
The WCBC will feature BBQ styles from across the country including Texas slow-cooked hickory barbeque, southern Memphis-style barbeque, and the savory crisp of slab-bacon. The competition is an official California-State-Certified, KCBS-Sanctioned, BBQ Championship and will bring the West Coast's most accomplished champion pit masters together to compete for $11,500 in cash prizes. In addition to winning the largest cash prize payouts ever in WCBC history, pit masters also have the chance to win the coveted title of West Coast BBQ Pitmaster Champion.
Whether you are a barbecue enthusiast or simply a foodie fan, the WCBC offers something for everyone. Experience delicious BBQ samples for only $2 each, live music, backyard-lawn games, bars, contests and a merchant market. Entertainment will be provided on two separate stages with performances by country sensation Dean Kalogris, DJ Rod Epic, and more artists to be announced. Join in the fun and participate in the watermelon or cobbler eating contests. Young BBQ fans are invited to Kids Country offering games, a bounce house, face painters, potato sack races, and more.
General Value Pack tickets are $18 each through May 1 and include event admission, five tasting tickets and same-day access to the Queen Mary ship. After May 1, tickets increase to $24. VIP Value Pack tickets are $34 through May 1 and include exclusive one-hour early event admission, five tasting tickets and same-day access to the Queen Mary ship. After May 1, VIP Value Pack tickets increase to $39. Event parking is $20.
For more information and to purchase tickets to the 6th annual West Coast BBQ Classic, visit http://queenmary.com/events/west-coast-bbq-classic/.
Video Slider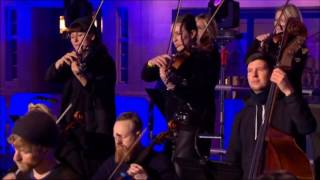 Win Tickets to See Pete Tong at Hollywood Bowl
Pete Tong is back in Los Angeles, and your chance to see him perform is at Hollywood Bowl on Thursday, Nov. 9. We are giving away complimentary tickets to the show. For a chance to enter to win, email us at
[email protected]
with "Pete Tong" in the subject line and tell us why you would like to go.