5 Tips to Help You Market Your Band
5 tips to help you market your band
Now that you have finally decided to give in to your passion and group together a band, the real challenge awaits in marketing your music and ultimately, acquiring your fame. If you are good with music, you've probably already made a few good songs. However, getting your music out there could become a real problem.
Here are a few ways you can market your band and acquire a larger fan base.
Pick a Great Name
If you have already decided on a band name, I suggest you reconsider. Think long and hard. In pop culture, a name is one of the first things people use to perceive an image about you. Give your band a cool name, one that resonates with the genre you are about.
Use Social Media
Using social media platforms to boost publicity is a no-brainer. Social media marketing will get you a pretty decent following in no time. Set up a page for your band and advertise the heck out of it. Write your bios, introduce your band, the genre you play, and upload a few teasers of your performance.
Use YouTube to Your Advantage
YouTube is the world's biggest video-sharing platform for a reason. A lot of people have found their way to fame from it. From aspiring solo artists to promising new bands such as yourself, YouTube allows you to show off your talent to the world. Make a video of your band performance and upload it. Slowly but surely, if you are good at what you do, you will be noticed. Do live performances and link them to your social media accounts.
Do Live Performances
The best way to get noticed is to get out there and entertain fans directly. Hit up a local club, see if they want to book a musician in Los Angeles, then organize a little gig. If you manage to succeed at rocking the place with your music, people will look you up on social media and YouTube.
Since we are living in the era of smartphones, you can bet that one of them will record your performance and share it with their friends. Not to mention, some of them will want to take photos with your band. So do not shy away from engaging with your fans, especially at this stage (pun intended).
Live performances at different venues are also a great opportunity to show off your merchandise. Pick a logo for your band and use it for your memorabilia. People love free goodies; use the opportunity to distribute t-shirts among the crowd and they will remember you.
Radio Stations
Send out your media kit to local radio stations. Make sure to present yourself well and be thorough in your introduction. Include a copy of your best samples, your band cover, what your band is about, and introduce each band member. If they like you, they'll play your song on the radio or even invite you over. This will really give your band a huge boost.
That's about it. It really is going to be your dedication that will ultimately land fame at your feet. It should also be said that team-work is crucial. We do not want the group to fall apart now, do we? It's important that there is mutual respect and recognition for one another.
Video Slider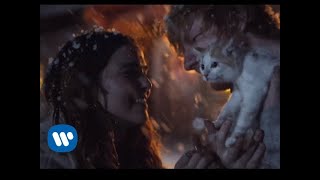 Win Tickets to See Ed Sheeran at the Rose Bowl
Ed Sheeran is back in Los Angeles, and your chance to see him perform is at the Rose Bowl in Pasadena on Saturday, Aug. 18. We are giving away complimentary tickets to the show. For a chance to enter to win, email us at
[email protected]
with "Ed Sheeran" in the subject line and tell us why you would like to go.