Five Things No One Tells You About Post-Grad Life
A trio of Trojan graduates (USC Facebook)
5) Partying becomes far from rare. You would think after graduating, your partying habits would cool down. But you're done with school, there's no more homework, studying or office hours! Besides entering the work force, you can't believe how much freedom you have from academics. All your friends blow up your phone asking you to come out and party, and, well, you can't use the excuse that you have to "study" for a final anymore as a way of avoiding a night out with friends and booze.
4) Cutting off friends becomes a norm. It's crazy to think that the friendships you made in college would be endless. You probably imagined your college buddies being at your wedding, but once you graduated all your friendships went into ghost status. Let's just say, it happens to many of us, so do not feel bad. Everyone ends up going their separate ways. I will say this much: Friendships that are meant to last a lifetime will find ways to stay.
3) Paying your own bills comes with pros and cons. The transition to becoming a responsible adult can be a little stressful, but there is some kind of messed-up joy in finally paying for your own bills. The beauty is all in noticing how you're leaving your irresponsibilites behind and make new and improved habits in your adulthood.
2) Living at home is the last thing you wanted. After living on your own with no parental supervision or the constant nagging about your whereabouts, moving back home sounds like a nightmare. However, even though this is not something you want, it just might be something you need.
1) You will be happy to be done with school. After approximately 16 years of school, being done might not seem normal. You might be asking yourself: What do I do with my life? Just enjoy doing nothing and sleeping in!
Video Slider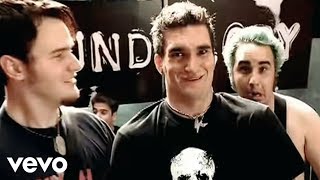 Win Tickets to See New Found Glory and Yellowcard at The Wiltern
Music video by New Found Glory performing My Friends Over You. (C) 2002 Geffen Records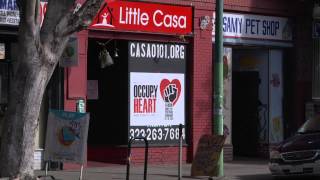 Review: An Essential Documentary for Angelenos, East LA Interchange
Boyle Heights in East Los Angeles is now a predominantly Mexican-American community known for a high crime rate, yet the history of the neighborhood is not a static one. The neighborhood that now boasts a community that is over 90-percent Latino was once one of the most diverse neighborhoods in Los Angeles, with sizable Jewish, Asian and African-American populations before changes in the laws and post-war development caused a shift in the population to what it is today. The documentary East LA Interchange chronicles the history of this neighborhood, telling the stories of those who lived there decades ago as well as those who make up the current community.
Knock Knock Turns Fantasies into Nightmares
Izzo and de Armas recorded a brief video encouraging fans to check out Knock Knock.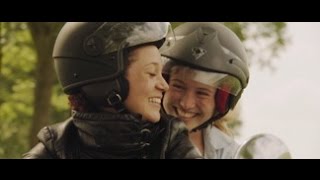 Review: Nuanced Performances Under the Sure Hand of Director Colette Bothof Make Summer Shine
Proposing a riveting context framework of ambiguous spirituality and nascent digitalization, noted Dutch auteur Colette Bothof's second feature, Summer, earmarks charming character dramedy with wide-arching societal screeds that cut to the heart of the contemporary zeitgeist. Despite this lofty thesis, there remains a warm, emotional core to this contained tale of an introverted young girl coming into her own during that most transformative of seasons.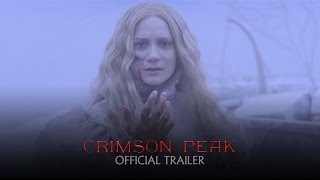 Win Passes to a Screening of Crimson Peak
Crimson Peak stars Mia Wasikowska, Jessica Chastain, Tom Hiddleston, Charlie Hunnam and Jim Beaver and is directed by Guillermo del Toro.