5 Reasons Why You Should Visit Tacotopia in Santa Monica
Tacotopia, presented by Cholula Hot Sauce, will be in Santa Monica until Sunday, July 7, 2019. (Courtesy photo)
"http://lol-la.com/wp-content/uploads/2019/07/HB19_GIPSYKINGS_PROMO_728x90.jpg">
"http://lol-la.com/wp-content/uploads/2019/07/Living-Out-Loud-LA-for-Air-Supply-728x90.jpg">
"http://lol-la.com/wp-content/uploads/2019/05/MTH-190039-Feel-The-Fame-Remarketing-Banner-728X90.jpg">
http://lol-la.com/wp-content/uploads/2019/07/Yachtley_Crew-728x90.jpg">
"http://lol-la.com/wp-content/uploads/2019/07/HB19_DIGITAL_HERBIEHANCOCK_PROMO_728x90.jpg">
"http://lol-la.com/wp-content/uploads/2019/04/7.png" alt="disney on ice banner">
"http://lol-la.com/wp-content/uploads/2019/07/HB19_MICHAELMCDONALD_CHAKAKAHN_PROMO_728x90.jpg">
"http://lol-la.com/wp-content/uploads/2019/07/JoseLuisRodriguez_728x90.jpg">
"http://lol-la.com/wp-content/uploads/2019/07/SCOTT.jpg">
Taco lovers rejoice, Tacotopia, the larger than life playground presented by Cholula hot sauce is now open through July 7, 2019, in Santa Monica.
The imaginative experience is fun for all ages, and for all the non-taco lovers out there, if that exists, there are plenty of swoon-worthy photo opportunities throughout the exhibit that aren't tacocentric. Why should you visit Tacotopia? Let us explain with these 5 reasons…
Instagramable Content
Looking for the perfect place for an Instagram photoshoot? Then look no further with more than 25 larger than life photo installations – you'll have plenty of content. If you're into riding mechanical bulls, then you'll definitely want to ride the mechanical taco. Yes, a taco that you can ride.
Foodie Heaven
Tacos are life, and Tacotopia is the perfect place to fulfill your taco cravings. You can take a photo with tacos falling from the sky or fight over a taco with a real life luchador. If the photo installations aren't cool enough, the experience includes a Cholula hot sauce sample bar, a complimentary bottle of Jarritos soft drink and a complimentary taco from Azulé Taqueria.
What the Guac!?!
Ever dreamed of diving into a bowl of guacamole? Your dream comes true at Tacotopia with an oversized bowl of guac. Chips not included.
Friend Zone
Looking for something cool to do with your friends? Then this is the place to be, located in the Third Street Promenade in Santa Monica, Tacotopia is the perfect place to hangout at with your friends. Plus, if you're a student you get a discount. Pretty cool, huh?
Tacos, duh!
Everyday is Taco Tuesday at TacoTopia.
For more information or to purchase tickets to Tacotopia, visit https://atacotopia.com/
Video Slider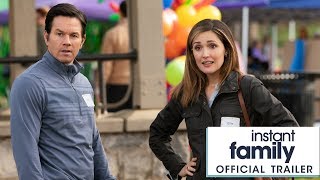 Win a Blu-ray + DVD + Digital Copy of Instant Family
Everyone everywhere can now enjoy Instant Family on Digital and on Blu-ray™ Combo Pack, and DVD on March 5 from Paramount Home Media Distribution. For a chance to enter to win at random, please email us at
[email protected]
with "Instant Family\" in the subject line and let us know why you\'d like to win a copy. This contest ends March 25, 2019.
"http://lol-la.com/wp-content/uploads/2019/04/7.png" alt="disney on ice banner">
"http://lol-la.com/wp-content/uploads/2019/07/SCOTT.jpg">
"http://lol-la.com/wp-content/uploads/2019/07/HB19_MICHAELMCDONALD_CHAKAKAHN_PROMO_728x90.jpg">
"http://lol-la.com/wp-content/uploads/2019/05/MTH-190039-Feel-The-Fame-Remarketing-Banner-728X90.jpg">
"http://lol-la.com/wp-content/uploads/2019/07/Living-Out-Loud-LA-for-Air-Supply-728x90.jpg">
"http://lol-la.com/wp-content/uploads/2019/07/JoseLuisRodriguez_728x90.jpg">
http://lol-la.com/wp-content/uploads/2019/07/Yachtley_Crew-728x90.jpg">
"http://lol-la.com/wp-content/uploads/2019/07/HB19_GIPSYKINGS_PROMO_728x90.jpg">
"http://lol-la.com/wp-content/uploads/2019/07/HB19_DIGITAL_HERBIEHANCOCK_PROMO_728x90.jpg">