5 Reasons We Love Pressed Juicery
Hit reset and experience better well-being with juices from Pressed Juicery. (Courtesy photo)
It's never too late to get into the health routine. It doesn't need to be just a trend or a weeklong resolution or an afterthought.
Pressed Juicery makes it easy to stay on track with their delicious and nutritious drinks.
If you're unfamiliar with the company, they're best known for their cleanse juices that are delivered right to your front door.
Whether you're starting off with a one day cleanse, three day cleanse, or even a five day cleanse, Pressed Juicery preps you with everything you need to succeed.
Take for example the Cleanse 1 drinks which consist of Vanilla Almond and Chocolate Almond.
It also contains the Greens 2, which is made of apples, celery, cucumber, kale, lemon parsley, romaine and spinach.
Apple, lemon, mint and pineapple make up the Citrus 2 juice while apple, carrot, ginger, kale, lemon, parsley, romaine, and spinach are all in Roots 2.
Ranging from 6 juices for only $49 to 30 juices for a full 5 days at $229, the drinks are not only tasty, they're also convenient and can be ordered at www.pressedjuicery.com.
Below are five reasons why we love Pressed Juicery.
Simplify your life: Most people don't have time to juice their own veggies every morning before work and simply don't want to go through the hassle of preparing everything and then cleaning up.
Cost effective: Sure, to some it seems silly to spend money on juice, but take into consideration if you wanted to buy a top of the line blender to make your drinks and constantly buy vegetables which you may not even use, it's not too bad.
Options: Besides the Cleanse, there are various drinks to choose from. Whether you want more greens, fruits or even coffee, you'll surely find something that'll make you happy.
Order from home: We love to stay home, it's a fact. Luckily, this company knows that and allows for orders to be made right from your couch or office.
Farm Fresh Produce: The juicing facility is located in the heart of California's Central Valley and is close to the farmers who grow First Grade Produce. Thanks to the location, it minimizes transportation time from farm to bottle to your hands.
Video Slider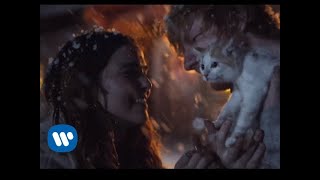 Win Tickets to See Ed Sheeran at the Rose Bowl
Ed Sheeran is back in Los Angeles, and your chance to see him perform is at the Rose Bowl in Pasadena on Saturday, Aug. 18. We are giving away complimentary tickets to the show. For a chance to enter to win, email us at
[email protected]
with "Ed Sheeran" in the subject line and tell us why you would like to go.